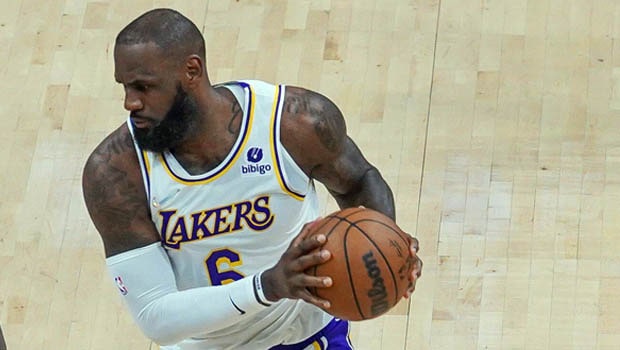 LA Lakers' talisman LeBron James created history as he went past Karl Melone's tally of 36928 points to become NBA's second all-time scorer. James leapfrogged Melone's record at the 5:20 mark in the second quarter when he received an assist from Stanley Johnson against Washington Wizards at the Capital One Arena on Saturday.
King James needed 20 points to surpass Melone's in the all-time scoring charts before the game and he scored 38 points, 10 rebounds, and six assists. But his efforts went in vain as the Lakers lost by 127-119 to spoil the historic night for their star performer.
"Just to be part of this league the many years I've been a part of it and being linked to some of the greatest who've ever played this game and guys I've ever watched or studied or read about or aspired to be like … I'm just always lost for words for it," James said. "It's an honor for myself, for my hometown, for my family and friends to be able to live these moments throughout this journey. And that's exactly who I do it for."
On the other hand, James' teammate Carmelo Anthony showered praise on the talisman. Anthony added that James has been doing this for the whole of his career and he deserves all the credit.
"I'm still in awe to be alongside him while he's still doing what he's doing at a high level," said teammate Carmelo Anthony. "Especially coming from somebody who was not, you know, 'known' for, as they say, scoring. Now to have the chance to be the No. 1 all-time scorer in the history of the NBA, somebody who has been doing it for 19 seasons at an all-time high, and somebody who just embraced the moment. He's been doing that his whole career."
James now has 36947 points in his NBA career of 19 years and he is only behind the great Kareem Abdul-Jabbar who amassed 38387 points in his glorious career. However, James is not thinking about going past the legendary player and wants to just keep playing the way he has been playing.
"I will not allow myself to think about it," James said. "I've always just played the game the way I've been playing it over the years, and these things have just happened organically by just going out and just playing the game the right way. Trying to win every game, playing the right way, playing for your teammates and things of that nature."
The Lakers will next take on Cleveland Cavaliers on Monday.
Leave a comment