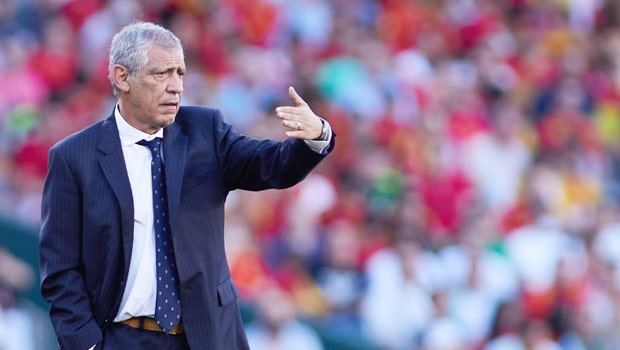 Manchester United had a horrible season as nothing went in their way. The team's performance was ho-hum throughout the season and they failed to come up with a collective effort. In fact, the Red Devils were thoroughly dominated by top teams like Manchester City and Liverpool and they were just not competitive enough on the pitch even against the bottom-placed teams on some occasions.
The only shining light for Manchester United through their dismal season was their new signing of the previous summer, Cristiano Ronaldo. The talisman striker went on to score 24 goals across all competitions for Manchester United and also won some matches single-handedly for the club. The former scored 18 goals and provided three assists in the Premier League.
Ronaldo has confirmed that he will stay at Manchester United despite the club's poor show and his aim is to win trophies with Old Trafford's team. Portugal's head coach Fernando Santos has revealed Ronaldo's decision to stay at the club is his personal call.
In a press conference via BeIN Sports, Santos said: "I've said it many times, Cristiano is the best player in the world. The choice to stay at Manchester United is his choice, it's not for me to say."
"It's a personal choice. What I do know is that there are few who have the opportunity to play for Manchester United"
In fact, Santos had surprised one and all as he didn't name Ronaldo in the starting XI against Spain in the UEFA Nations League match. Ronaldo was introduced in the 62nd minute by the Portuguese manager.
"I understand the question. The math will always happen around Cristiano. When you have 26 players, not all of them will play. It's normal to think , and we are in a free country, fortunately, that one or the other player should play more."
Portugal will next face Switzerland in their second game on Sunday. Switzerland head coach Murat Yakin feels Ronaldo has no value on the bench.
"I'm waiting for them to play with him. They're playing at home and I suppose he'll start. It's a great joy to play against players like him. Cristiano Ronaldo has no value on the bench."
Leave a comment