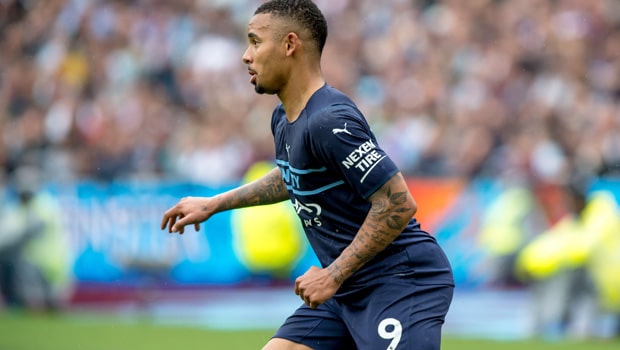 Arsenal has further shown their interest in bringing Brazilian forward Gabriel Jesus to the Emirates Stadium by stating that they are ready to hand him a $190,000 a week deal.
The Gunners have been consistently linked with the striker, but they are now closer than ever to making him their player ahead of next season.
Gabriel Jesus is on international duty with the Brazilian national team, but it is understood that City will hold talks with his representatives.
Arsenal finished fifth in the just-concluded season and will play in the Europa League next season. They let go of Gabonese forward Pierre Emerick Aubameyang to Barcelona in the January transfer window.
Similarly, French forward Alexandre Lacazzette has revealed that he will be leaving the Emirates Stadium at the end of his current contract.
Meanwhile, Manchester City has already secured Erling Haaland from Borussia Dortmund as they continue to seek the UEFA Champions League title.
Pep Guardiola's side was knocked out shockingly in the semifinals of the UEFA Champions League by eventual Champions Real Madrid.
However, they managed to seal the Premier League title on the final day with a 3-2 victory over Aston Villa.
The 25-year-old striker joined Manchester City from Palmeiras in 2017 for a fee worth 28 Million pounds. He has won 28 titles since joining but has 12 months left on his contract.
With Erling Haaland's arrival, Gabriel Jesus's playing time at the Etihad is expected to be limited with the FIFA World Cup in Qatar approaching.
It is also expected that Pep Guardiola will not stop the Brazilian forward from leaving if he decides to. He is not the only Player expected to depart the Etihad Stadium, with Nathan Ake recently linked with Newcastle United.
Already, Newcastle boss Eddie Howe has made inquiries about the Belgian defender.
Leave a comment