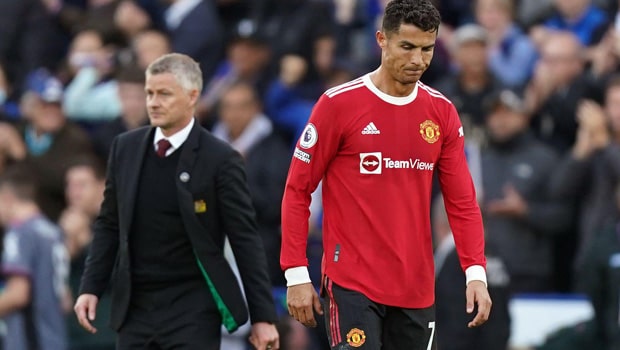 Former Chelsea forward Tony Cascarino has advised Ole Gunnar Solskjaer to play Edinson Cavani with Cristiano Ronaldo in the forward line to get the best out of the star striker. Ronaldo had got off to an ideal start for Manchester United as he scored five goals in his first five matches across all competitions but he hasn't been at his best in the last couple of matches.
Cascarine recalled that Tevez and Wayne Rooney did the work for Ronaldo when the Portuguese player played for the Red Devils in the initial phase of his career. Subsequently, he added Karim Benzema did a lot of dirty work for Ronaldo at Real Madrid and Edinson Cavani can also do the same in the ongoing season.
"I feel something has got to change as Paul Pogba said and I think he will change things going into tonight's game and going into the weekend's game against Liverpool," Cascarino told talkSPORT.
"If you go back to Manchester United when they had Tevez and Rooney and Ronaldo up front, they were very versatile. A lot of work rate, especially from Tevez and Rooney and not so much Ronaldo and the same example was at Real Madrid. Benzema did loads of dirty work for Ronaldo, let Cavani do that because Cavani can do that."
"I think if you can get him closer to Ronaldo, I think it would have a different effect on the team."
Ronaldo is known for goal-scoring abilities but he hasn't yet received the support from his teammates at Manchester United. The talisman was not at his best when the Red Devils lost against Leicester City by 4-2. Ronaldo holds the key for United and it is crucial for Ole Gunnar Solskjaer to get the best out of his main player.
There is a lot of pressure on Solskjaer after some mundane performances from United in the recent past and the team will look to bounce back stronger against Atalanta in the Champions League fixture.
Leave a comment