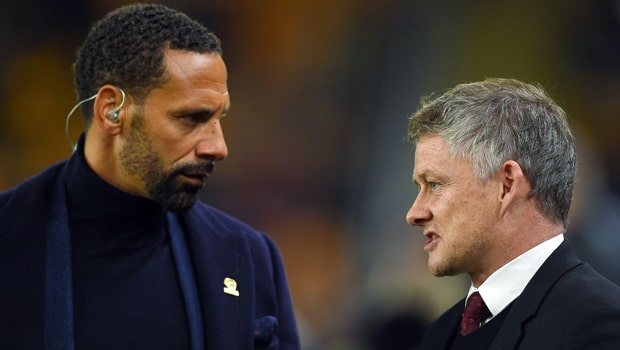 Former Manchester United defender Rio Ferdinand believes Ole Gunnar Solskjaer should walk away from the club after a disappointing start to the season and the baton should be passed over. United haven't been at their best in the recent past and they will need to turn the tables in the coming matches.
The Red Devils lost their last Premier League match against Manchester City by 2-0 on Saturday at Old Trafford as they came up with awful defending. This was United's fourth loss in their last six matches as they haven't been able to deliver.
Thus, Ole Gunnar Solskjaer has been under the pump for the team's ordinary performances and he hasn't been able to get the best out of the players. In fact, Solskjaer was asked whether he is on borrowed time at the club after a 2-0 loss against Manchester City but the manager denied such reports.
Ferdinand said while talking to FIVE YouTube channel: "He's done actually what he's been brought in to do. He's come in and given the fans hope again, made the fans want to come back and watch your team again. He's done that. He has done a great job in that sense. But is he going to take us to win titles? Is he going to make us challenge to win a Champions League?"
"You need the foundations that have been built to fall back on when you are lacking that confidence. When you're thinking a five, a 10-yard ball that is normally easy becomes a difficult ball – the foundations get you through that. We (United) ain't got that. The football club will be living here and breathing here longer than any individual. It's what's best for this football club."
"I just feel that maybe it might be time now for the baton to be handed over. Who can take us on now? And I think Ole would leave now with his head held high."
Ferdinand feels the Manchester United's players are not giving their best on the field and they are also not afraid of their manager.
"I don't see a philosophy, I don't see an identity. When I go and watch my team, if they get beaten, that's fine. It happens."
"But I want to see what they are about. What are you? Players aren't sprinting out and hurting themselves in games. I see that as a disrespect to the manager and almost like, 'I don't fear [Solskjaer]'."
Manchester United will next face Watford on November 20.
Leave a comment