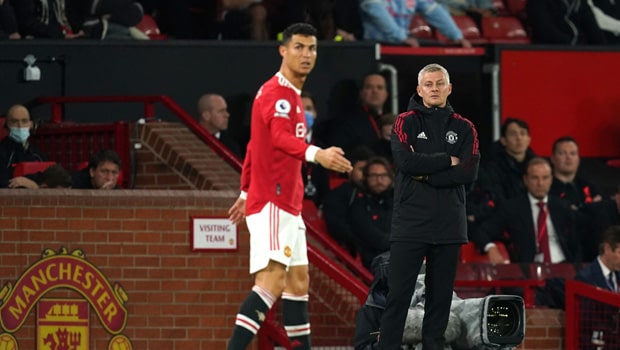 Manchester United boss Ole Gunnar Solskjaer has put his weight behind Cristiano Ronaldo's work ethic. Ronaldo's work ethic has come under the scanner after United's poor run of form in recent times. However, Solskjaer stated that the talisman striker didn't get a lot of time to prepare during the preseason and he is slowly but surely getting fitter.
Meanwhile, Ronaldo's class was once again on show in the Champions League fixture against Italian club Atalanta as he had scored the match-winning goal in the 81st minute. Subsequently, Ronaldo also helped the team in defending and made some impressive sprints.
Solskjaer said: "When Cristiano came to us, he'd not had a proper pre-season at Juventus and you can see he's gradually getting fitter and fitter. Now he feels: 'I'm getting towards the level I know I can be'. Wednesday night, the focus, the physical effort, the run… he had the highest amount of sprints, the longest sprint distance, the longest high-intensity distance."
"We talk about players who run a lot, he does as much as them. If people want to criticise his work ethic, that's completely wrong. You see him running down the channels, which he has to do as a center forward."
The Red Devils manager added that Ronaldo does the work he needs to do for the team and it is imperative for him to get the best out of the big player.
"He does the work that we want him to do for the team. Of course, the team, when you have a player like him, you've got to get the best out of him, but he knows he's part of the jigsaw of that team and he's been brilliant."
Solskjaer added that Ronaldo has evolved throughout his career and he has always got the hunger to improve his game.
"He's changed his position from being a wide forward into more of a box centre forward because he knows how to score a goal, he wants to score goals. When he first came, with all the tricks and the pace, he had the hunger – and he's still got the hunger. He's done what every player has to do throughout his career, you have to evolve."
Leave a comment