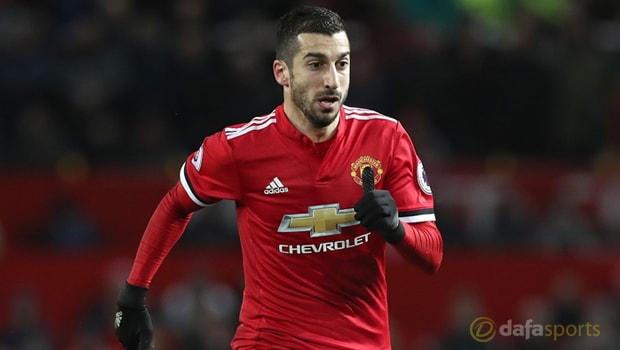 Jose Mourinho has admitted that midfielder Henrikh Mkhitaryan may be allowed to leave Manchester United during this transfer window.
The Red Devils boss says he left Mkhitarayan out of the squad for Monday's 3-0 win over Stoke at Old Trafford as the player has become distracted by talk over his future.
With United now being heavily linked with a move for Arsenal's want-away playmaker Alexis Sanchez, rumours have steadily grown that Mkhitaryan might be used as a makeweight in a deal for the Chilean.
Asked why Mkhitaryan was left out of the Stoke squad, the Manchester United boss admitted he wasn't sure the 28-year-old Armenian was in the right state of mind to feature.
"I would lie if I said it was a pure tactical decision. It was just a choice of the players that we know, in this moment, they have 100 per-cent their heads in Manchester United," Mourinho told Sky Sports.
"I don't think it's easy for a player to play when there are doubts about his future.
It's added pressure that a player doesn't need, so I think it's the best for him and for us, while the doubt is in the air, to protect him."
Gunners boss Arsene Wenger is reportedly interested in bringing Mkhitaryan to the Emirates Stadium, with the Frenchman conceding this week that Sanchez is set to exit the club during this window.
Mourinho hasn't ruled out the suggestion that the former Borussia Dortmund playmaker will be part of any deal to get Sanchez.
"He [Mkhitaryan] is a player that I like, of high quality. Is he going to be involved in one deal in leaving us? It's possible. But it's also possible that he stays," he added.
"I'm just trying to protect him and the team, so let's make sure he stays with us or that he leaves us. The market is open."
United are 1.57 to win away at Burnley on Saturday, while they are 2.50 in the Premier League betting without Manchester City market following their win over Stoke.
Leave a comment