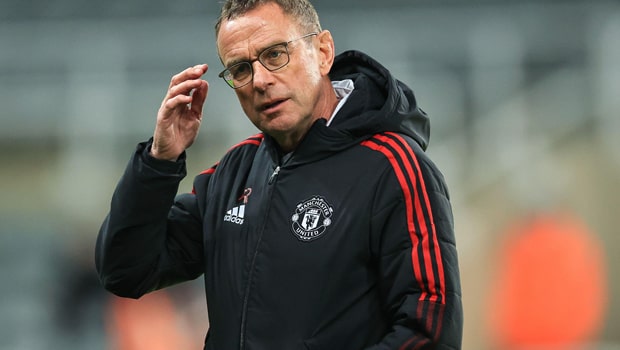 Manchester United manager Ralf Rangnick has confirmed that the club's forward Anthony Martial wants to leave the team in the January transfer window. Martial has confirmed the same in a conversation with Ralf Rangnick regarding his future at the club.
However, Rangnick has revealed that the French footballer has neither received an offer from any club nor any club has thus far shown interest in him. Martial has spent seven years at the Red Devils and he wants to get more game time in the starting XI, which he is not getting at Old Trafford.
In fact, the striker has gone down in the pecking order as Manchester United has preferred players like Mason Greenwood, Jadon Sanchon, Edison Cavani, and Cristiano Ronaldo in their forward line.
Rangnick told the press (via the Metro) ahead of Manchester United's game against Newcastle United: "We spoke on Wednesday, we spoke at length. He explained to me he's been at Manchester United now for seven years and he feels it's the right time for a change, to go somewhere else. In a way this is understandable, I could follow his thoughts but on the other hand, it's also important to see the situation of the club. We have Covid times, we have three competitions in which we still have high ambitions."
The German manager revealed Martial will stay at Manchester United until he gets an offer from any other club.
"I told him as long as there is no club showing interest in him, and it should not only be in the interest of the player it should also be in the interest of the club. So far, as far as I know, there has been no offer from any other club and as long as this is the case he will stay."
Meanwhile, Martial's agent Philippe Lamboley had also recently that the French footballer wants to make a move away from Manchester United. He had also reported that Spanish club Sevilla are interested in roping the striker.
Manchester United will next face Newcastle United at St James Park on Monday.
Leave a comment