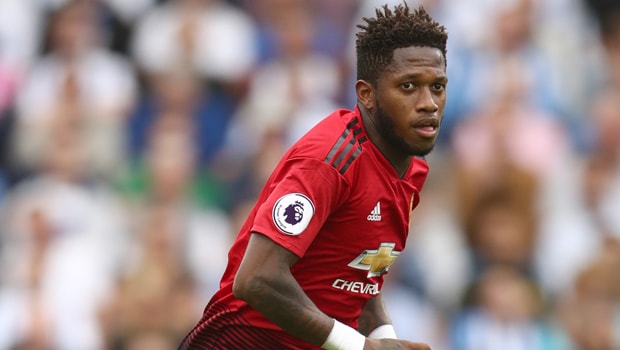 Manchester United midfielder Fred accepts that victory against Tottenham at Old Trafford on Monday is imperative if Jose Mourinho's side are to have any aspirations of winning the Premier League title this season.
United slumped to a shock 3-2 defeat at Brighton last weekend and are already three points behind title rivals Manchester City, Liverpool, Tottenham and Chelsea, who have all won their first two matches.
"We know Tottenham are a great team but we need to get the win if we are to aspire to win the league… it's a very important game," said Fred, who moved to United from Shakhtar Donetsk in June.
The 25-year-old Brazil international, who made his debut for Mourinho's side in the 2-1 victory over Leicester City a fortnight ago, added: "The Premier League is a great league and there are a lot of great teams and Brighton were better than United.
"Going into the next game we want to be focused and we want to win so we can stay in the race for the title."
United finished second in the Premier League last season and are 23.00 to win the title this term and 2.50 to beat Tottenham.
However, they were 19 points behind Pep Guardiola's Manchester City team, 1.50 to win the title again this term, who won 32 top-flight matches last season and only lost two – against United and Liverpool.
Manchester United were four points better off than third-placed Spurs, who they beat 1-0 at Old Trafford thanks to Anthony Martial's goal, last season.
However, they slumped to a 2-0 loss against Mauricio Pochettino's team in January at Wembley.
Leave a comment