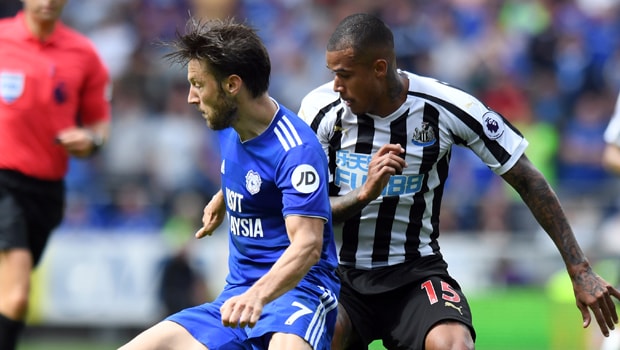 Harry Arter has revealed he is very much enjoying his relationship with new boss Neil Warnock at Cardiff City.
The Republic of Ireland midfielder made the switch from Bournemouth to Cardiff on a season-long loan deal just before the transfer window closed this month.
It meant swapping the mild-mannered Eddie Howe for the heart-on-his-sleeve style of Warnock in the dugout but Arter suggests he has enjoyed his new boss, so far.
"He's such a great guy. Someone that you feel like you would want to run through brick walls for.
He's very honest in his assessment of the players and very honest when it comes to telling you things," Arter said.
"That's all you look for in a manager, to be honest with you. I've really enjoyed the few weeks that I've been working with him. I feel like we get on very well and hopefully I can keep doing what he asks."
Arter decided to join the Bluebirds despite have other offers in front of him quite late in the day. He says it was clear that Cardiff really wanted him to come to Wales, something that helped him make his decision.
"It's been a really good experience up to now and I'm really enjoying it," he added.
"I felt like they made it quite clear to me a few days before the window shut that they wanted to bring me up here and make me a part of their plans for the season and it was a late call from the other club.
"Once I said I'd give my word to Cardiff, at that point, that was the only decision I had to make. It was a pretty easy one – to carry on my journey and get everything sorted."
Cardiff are 3.50 to beat Huddersfield on Saturday at the John Smith's Stadium. The home side are 2.30 while the draw is 3.00.
Leave a comment