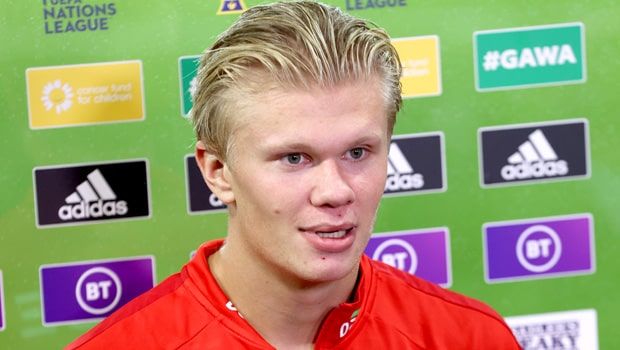 In January last year, the Red Devils tried to seize the services of Norwegian striker Erling Haaland. However, in the end, Borussia Dortmund would achieve the signing of the player.
Despite Haaland getting away from him, boss Solskjaer follows his career closely and maintains constant contact with him.
And it appears that Solskjaer is not ruling out a possible transfer of the 20-year-old forward to Old Trafford next summer.
Haaland has appeared in 25 games for Dortmund this season and has scored 27 goals. The player has attracted the attention of several clubs for his magnificent performance. Recently the player's agent, Mino Raiola, has said that the Norwegian's price is 75 million, hinting that Haaland may want to join a bigger club next season.
Solskjaer does not hide the appreciation and admiration that he has for the player. In an interview with the Norwegian medium VG, he said:
"Erling will have a fantastic career," Solskjaer replied. "I'm following Erling. I've always said that.
"Was it 18 months we had together or something? Almost two years, maybe. A wonderful time. He will definitely have a great career for both Norway and his club.
"He is doing incredibly well for Dortmund, so we'll see where he ends up. As a Norwegian and someone who has worked with him, it is of course fun that he does so well.
"We will do what we can to become a better team, then he will do what he can to become a better player.
"Where does he end up? I do not want to say anything other than that, that I wish him all the best. Which choice he makes may be up to him."
Thanks to Solskjaer and Haaland's close relationship, everything seems to indicate that the Red Devils will be at the forefront of the race to sign the player next season.
Leave a comment