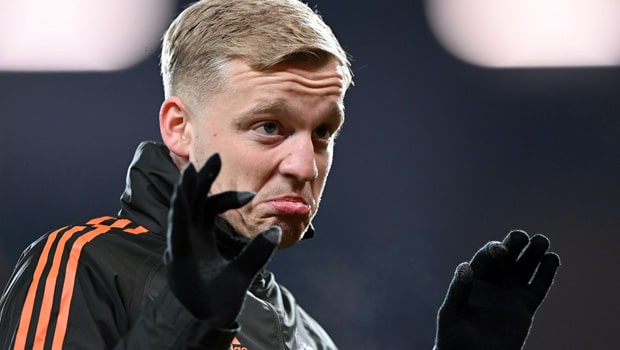 The arrival of Van de Beek to the red devils surprise everyone.
The player was not what the club needed at that time, and it was not clear what role he could play.
Apparently, the signing of the Dutch player was the Red Devils transfer committee's decision, and not even Ole Gunnar Solskjaer had a part in that decision.
In fact, Solskjaer has had problems including Van de Beek in the club's plans, and to date, the player has only had two games as a starter.
Regardless of why Van de Beek has not had opportunities, it seems that the player cannot take it anymore and could leave the club.
Van de Beek does not know if the Netherlands team will summon him to play in the Eurocopa next summer. To earn a spot, he must have minutes on the field, which he is not currently getting at Old Trafford.
Some former Dutch stars have referred to the Van de Beek situation. For example, Marcos Van Basten said: "The decision to sign for the English club was hasty and really bad"
Another who gave his opinion was Ronald de Boer, who has maintained direct contact with the midfielder.
De Boer said: "He's just focusing on his recovery on his ankle, and it's not true that he asked Man Utd to leave.
"His agent also told me that of course he's not happy that he's not playing. He's only had two starts under Solskjaer and that's not what he hoped for when he joined Man Utd.
"He's not worried, of course he wants to play every game. But he's not worried that he can't succeed. "
Until Van de Beek himself issues a statement, we cannot be sure of the player's situation. What is certain is that the player is not happy and may consider leaving the club at the end of the season.
Leave a comment