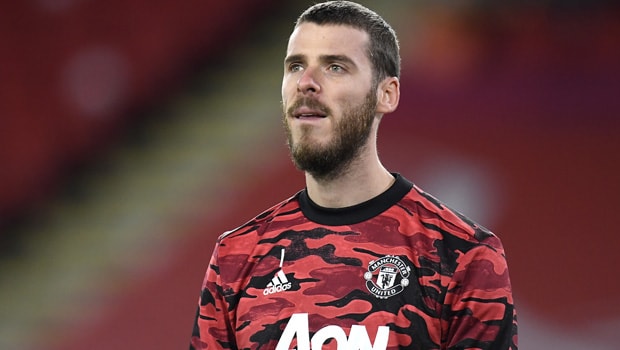 De Gea had been heavily criticized last season for his poor performance and constant mistakes that cost Man U some key games.
This season the Red Devils got Dean Henderson back after being on loan for two seasons at Sheffield United.
Henderson has shown with Sheffield and the England team that he is a first-rate goalkeeper; many believe him been even better than de Gea.
Despite Henderson's high level, boss Solskjaer gave de Gea his vote of confidence as the team's first goalkeeper.
But de Gea hasn't improved since last season and recently cost the team qualification to the round of 16 of the Champions League.
The Spaniard goalkeeper's poor performance has sparked criticism from former soccer player, writer, and commentator Paul Merson.
For Merson de Gea, it is not material for the red devils. "David de Gea shouldn't be playing this season. If Ole has a bit about him he'll say: 'You're out, Dean Henderson's in.'
Merson added that this is the right time for Henderson to gain minutes and experience with the first team, as there is less pressure on the stadium due to no fans. "Play him now when there's nobody watching, and then when the 75,000 fans return, he has games under his belt. This is the time to play him! What are they waiting for?"
The theater of dreams is currently the theater of nightmares, with the club facing conflicts between boss Solskjaer and Paul Pogba, the underperformance from de Gea.
Leave a comment