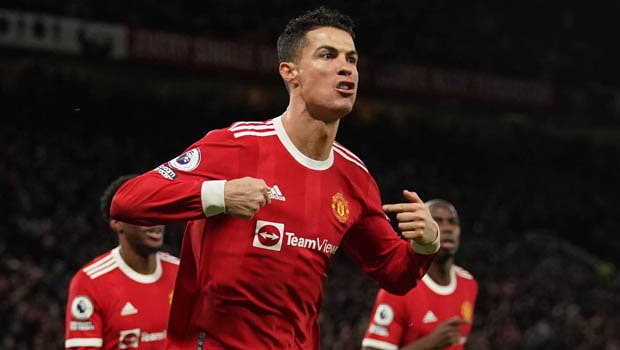 Cristiano Ronaldo has had a long love affair with records and even at 37 years, he is continuing his relationship. After the Saturday match at Old Trafford, the commentator said it's Cristiano Ronaldo 3 – Tottenham Hotspur 2 and he said so rightly. Ronaldo single-handedly led his team to win against the Lilywhites as he scored a stunning hattrick.
The lynchpin scored a stunner in the 12th minute of the game and announce his arrival in style after missing last weekend's action due to injury. Ronaldo struck from a distance and beat Hugo Lloris on the right-hand side. This was Ronaldo's 805th career goal, with which he equaled Josef Bican's record (most goals for country and club).
However, the tourists bounced back in the 35th minute after the referee gave a penalty when Alex Telles handled the ball. Harry Kane did the rest as De Gea had no chance to even get his hand to the ball.
Subsequently, Ronaldo once again put Red Devils in front as he scored after two minutes. With this, Ronaldo leapfrogged Josef Bican's tally of most goals. Ronaldo has scored five goals for his first club Sporting Lisbon. The 37-year-old has netted 136 goals for Manchester United, 450 for Real Madrid, 101 for Juventus, and 115 for his national team, Portugal.
Tottenham Hotspur was once again able to equalize as Manchester United captain Harry Maquire scored his own goal. However, Ronaldo once again put his team in front as he scored a ripping header to claim the hat-trick and also three crucial points for his team.
Ronaldo was pumped after the win as he wrote on his Instagram post, "Tremendously happy with my first hat-trick since I came back to Old Trafford! Nothing beats the feeling of being back on the pitch and help the team with goals and effort. We've proven once again that we can beat any team in any given day, as long as we work hard and stand together as one. There are no limits for Man. United! No matter what! Let's go, Devils!."
Manchester United will now face Atletico Madrid in the second leg of the Round of 16.
Leave a comment