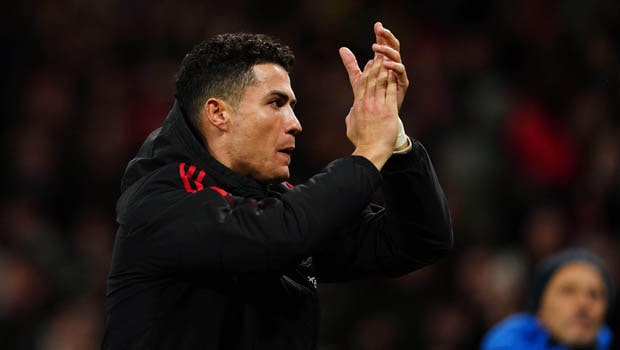 Manchester United manager Ralf Rangnick reckons Cristiano Ronaldo could be one of the engines of the team to help them finish among the top four teams in the Premier League. Ronaldo, who had missed last weekend's match against Manchester City, made a resounding comeback as he scored a hat-trick against Tottenham Hotspur on Saturday at Old Trafford.
After the striker scored his second goal against the Lilywhites, he also became the leading goal-scorer in the history of the game after leapfrogging Josef Bican's tally of 805 goals.
Ronaldo scored a stunning opening goal from the distance but Tottenham Hotspur equalized after Harry Kane scored through a penalty. Ronaldo then once again gave the Red Devils lead before half-time. Subsequently, the tourists bounced back stronger as Harry Maguire scored his own goal. However, once again Ronaldo gave his team the lead as he scored through a header.
Rangnick added that Ronaldo is a leader within the group and this kind of performance will have a positive impact on the team. But at the same time, he urged other players to step up their game.
"Cristiano is an important player, of course," Rangnick told reporters. "With his reputation and with the way he can still play, he has an influence on the team, for sure. "But there are also other players in the team who have to take responsibility, who have to perform, who can be leaders of the team. "He can be a leader with a performance like today. This is what I've been telling him since I arrived, that with a performance like today he can be one of the engines of the team.
"But we have quite a few other players who can do the same, including Fred, Harry Maguire, Raphael Varane, Victor Lindelof, whoever. "Even Edi [Edinson Cavani], when he came on the last 10 or 15 minutes, showed how important and what kind of role he can still play for the team. "I wish him to be available until the end of the season. It was a big shame and also not good for our team to not have him available in the last six weeks."
Ronaldo has scored 18 goals in 30 appearances across all competitions in this season for the Red Devils. Manchester United will now face Atletico Madrid in the second leg of the Round of 16.
Leave a comment