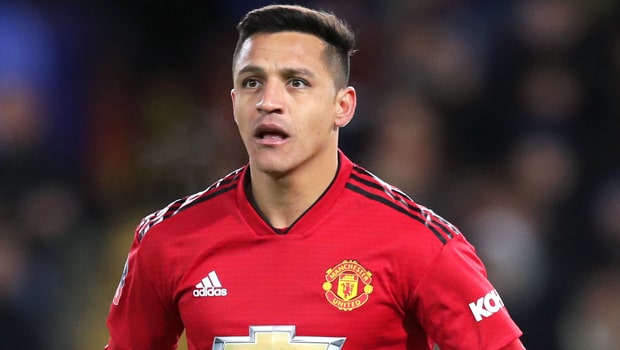 Alexis Sanchez is adamant that he retains the desire and belief to succeed at Manchester United despite a tough start to his Red Devils career.
The Chilean moved from Arsenal in January 2018 but things have not worked out as desired. He has managed just five goals in 41 appearances for the club, with only two in 23 in this current injury-troubled season.
Sanchez has struggled for game-time since Ole Gunnar Solskjaer replaced Jose Mourinho in December and is currently out injured.
He could be sidelined for another month but the forward retains confidence that he can still prove his worth at Old Trafford. "I want to keep showing my love for football.
I know what I can do. I have belief in my ability," he told Inside United.
"United are such an important club, not only in England but on a global level, and I would love to help bring a trophy to the supporters.
"Obviously, I want to make the United fans really happy. I want to score goals. I want to bring them joy. I want to win silverware."
The former Barcelona and Arsenal goalscorer insists that Manchester United is a club he has long been an admirer of.
"When I was younger, I liked United. I swear. As a small child I liked United, I really liked them and I want to show this and bring the people joy because, obviously, I want to win," he added.
Man United are 17.00 to win the Champions League this season, ahead of a last-eight showdown for Sanchez's former club Barcelona.
Leave a comment