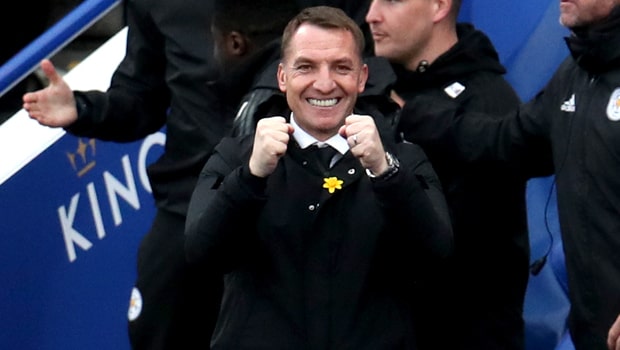 Brendan Rodgers wants his Leicester side to be tactically versatile next season and he says he'll leave his players very clear on what is required of them.
The Foxes boss wants to use the remainder of this campaign to try out some subtle changes in his approach to games.
Midfielder Papy Mendy revealed that former manager Claude Puel struggled to get his message across to his players, but that is something that Rodgers won't be contemplating.
"There are two things a player needs – purpose and clarity," he said. "If I ask a player are you clear on your job and they say to me, 'I am pretty clear,' then they are not clear and they need to be really clear.
"Then they go out on to the pitch and they can play." Rodgers believes his players must be ready to adapt to different styles of play, but they should also feel comfortable in the systems he will seek to deploy.
He has already used different formations in his games in charge against Watford, Fulham and Burnley and the remainder of this term will be all about learning says the boss.
"I think they have embraced that," Rodgers added. "It is then just communicating the why. Why is it important? "If you look at the Premier League, sometimes they are only subtle changes.
"We will probably see more settlement between now and the end of the season to give the players the comfort in the ideas we are trying to promote.
"Then come the summer we have a great time to look at one or two ideas in terms of that flexibility."
Leicester are 1.83 to win their next game at home to Bournemouth. The Cherries are 4.33 while the draw is 3.75.
Leave a comment