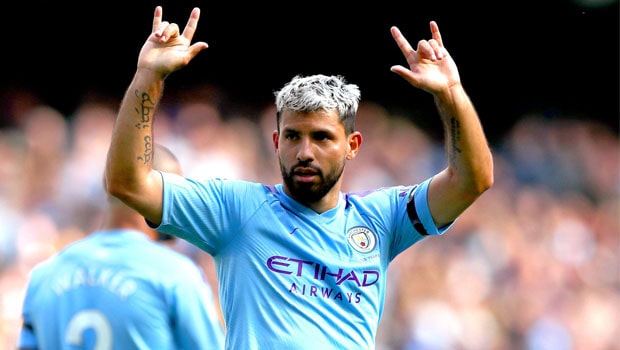 Sergio Agüero and Manchester City have announced that the forward will leave the club at the end of his contract next summer.
The club decided not to offer the Argentine a contract despite being one of the club's most iconic players with 271 games played and 181 goals scored.
Agüero published an emotional message to say goodbye to the City and the fans but did not specify his fate. And he left all possibilities open by simply saying that he is ready for a new challenge this summer.
Several clubs are very interested in Agüero's services. One of the leading candidates to sign the player is Barcelona, ​​who intends to use the player to convince Messi to sign a new contract.
But apparently, Agüero will not leave London next summer.
Or at least that's what Gunner legend Paul Merson thinks. He believes that the best option for the forward is to sign for Arsenal.
Merson commented on Agüero's situation in an interview with Sky Sports: "Will he stay in England or will his next move be abroad?
"If he stays in England, I think Arsenal would suit the style he would be looking for. They'd be a good choice.
"Mikel Arteta was at Manchester City [as assistant manager] and the way Arsenal play; they get around the box and they do create a lot of opportunities. Arsenal do tick that box for Agüero."
It is also likely that Arsenal will go on the market in search of a center-forward, as Alexander Lacazzate's future at the club is uncertain. The player has shown very poor performance and has struggled to get a spot on the first team.
Clubs like Atletico de Madrid, Roma, and Monaco have shown interest in the French forward, and Arsenal would be willing to sell him for the right price.
Leave a comment