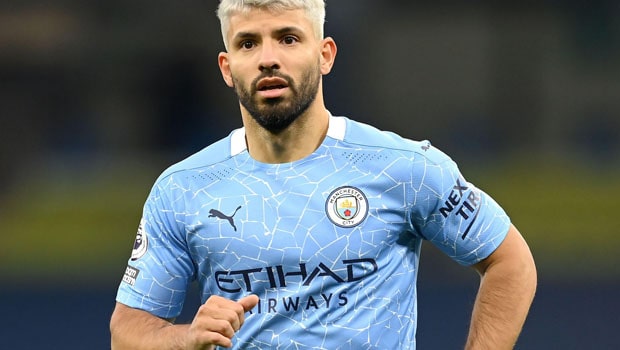 Manchester City players and fans alike will get ready to say goodbye to a living legend in striker Sergio Aguero as the club's all-time leading goalscorer announced he will leave the club following this season.
At the time of publication, he has 382 appearances overall for City, with 258 goals scored, 181 of which came in the Premier League.
"Ten seasons with major achievements, throughout which I was able to become the top historic goalscorer and forging an indestructible bond with all those who love this club — people who will always be in my heart," Aguero said in a statement on his Twitter account.
Aguero's career with City started in an unbelievable manner as he scored his first goal for the club vs Queens Park to win the Premier League title in stoppage time.
Since 2011, he has four Premier League titles, five League Cups, and 1 FA Cup won. Maybe most impressive of all, he scored 20 or more goals six times, including five straight seasons between 2014-2015 to 2018-2019.
"I was to join during the reconstruction year of 2011, and with the guidance of the owners and contributions of many players we earned a place among the greatest of the world," Aguero said in his statement.
The 32-year-old Argentine is the highest overseas goalscorer in Premier League history.
"Sergio's contribution to Manchester City over the last 10 years cannot be overstated," Manchester City chairman Khaldoon Al Mubarak said in a statement. "His legend will be indelibly etched into the memories of everyone who loves the club and maybe even in those who simply love football."
"Legend. What a player," Alan Shearer, the Premier League's all-time top scorer, replied on Twitter.
Leave a comment