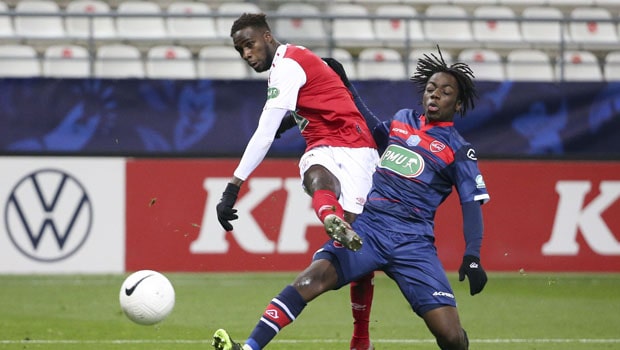 Ismael Doukoure, a 17-year-old French Ligue 2 player, has shown great potential after leaped to the Valenciennes first team and playing 15 games.
The center back is characterized by his superb technical ability, strength, and excellent aerial play. The young player has become one of the key pieces for the success of the club.
His excellent technique and performance have not gone unnoticed, and several clubs are interested in the player's services.
According to reports, the Gunners are very interested in signing the player for next season.
This is because it is very likely that several players, especially at the Arsenal back, will leave the club next summer.
David Luiz is one of the players who left the Emirates at the end of the season.
The 33-year-old is on a free agent, as his contract ended last season. But Arteta offered him a 12-month extension due to how impressed he was with the impact the player had on the club's younger members.
But the Gunners will not offer more extensions to Luiz, as they expect William Saliba and Dinos Mavropanos to return from their respective loans and join Gabriel Magalhaes as the linchpins of the defense.
Under this scenario, Doukourne would fit very well in Arsenal's plans to have a reserve center back with a high level and potential for future development.
The problem is that not only the Gunners are interested in Doukourne. Leicester would also be after the player. In addition to the French club Strasbourg, who apparently have already established contact with the player.
Leave a comment