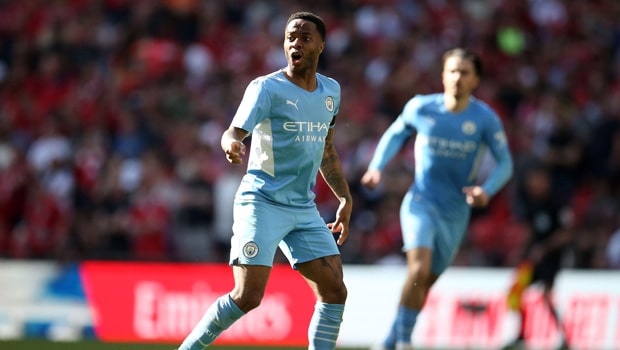 13-time UEFA Champions League winners Real Madrid will have to go into the second leg of their semi-final clash with Manchester City needing to win at all cost at Santiago Bernabeu after losing 4-3 in a very pulsating game at the Etihad Stadium on Tuesday.
The last time Real Madrid played in England, they defeated their opponents Chelsea 3-1 at Stamford Bridge, and although they lost the second leg 3-2 after extra time, the Los Blancos progressed 5-4 on aggregate.
Carlo Ancelotti's side was beaten in a 7-goal thriller this time around. Manchester City got into the lead as early as the 2nd minute when Kevin De Bruyne headed in Raheem Sterling's cross into the box.
Brazilian forward Gabriel Jesus took advantage of poor defending to make it 2-0 minutes later. It is the striker's fifth goal in two matches after scoring four in a 5-1 win over Watford in the Premier League at the weekend.
French striker Karim Benzema continued his scoring form pulling one back for Real Madrid after the half-hour mark. However, English youngster Phil Foden restored City's 2-goal advantage minutes into the second half.
Vinicius Junior took an individual run two minutes later in the 55th minute to make it 3-2. Bernardo Silva scored in the 74th minute, but Benzema got his second from the spot with 8 minutes left to play. The striker lost two spot-kicks in the La Liga at the weekend against Espanyol but was confident enough to take a panenka.
The forward also believes that his team will never give up even though the result isn't good enough.
"A defeat is never good because we are really excited about the Champions League. The most important thing is we never lay down our arms. We are all in this until the end. Now we have to go to the Bernabeu, and we will need our fans like never before, and we are going to do something magical, which is win," Benzema said
Spain's second representative, Villarreal, will face Liverpool on Wednesday at Anfield stadium.
Leave a comment