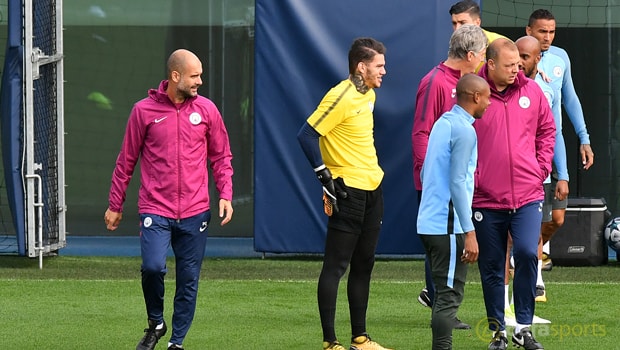 Manchester City boss Pep Guardiola is adamant that his players can still improve despite their strong start to the season.
The Citizens, 1.91 to win the title, have yet to lose this season and currently sit top of the Premier League.
They are level on points with Manchester United and they have also won their first matches of the Champions League and Carabao Cup.
Guardiola's men have notched up impressive wins in the last few weeks but the former Barcelona coach is confident his troops are still developing.
They have scored 22 goals in their last five matches in all competitions but the Spaniard is excited by the future and the prospect of more goals.
He said: "It is the best way to respect the opponent and the fans, everything. We play to do it as much as possible.
"People expected before we arrived (on Saturday) it would be easy, but you know how complicated it was in the first half (against Palace).
"It's good but the way we play we can improve in many, many things and concepts."
The former Bayern Munich boss has continued to rotate his forwards this season with Sergio Aguero, Raheem Sterling, Gabriel Jesus and Leroy Sane all been dropped to the bench.
However, Guardiola insists he will maintain this policy to get the best out of his squad.
He added: "They know that. It is not necessary to tell them. They feel it. They feel the team-mate alongside them, they say 'Wow'. It is good.
"That is the best way. You cannot play the same players (every) three days for 11 months. We need the next guys, they have to play good."
Leave a comment