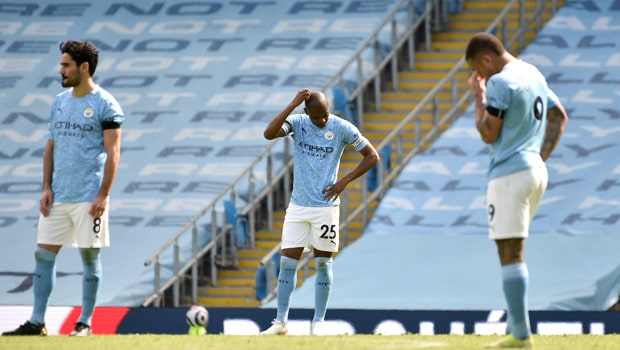 Leeds United stunned the Premier League Saturday as they took down Manchester City, 2-1, with a 10-man unit following Lim Cooper's red card (45+1'). It was just City's second Premier League loss in their last 24 league fixtures.
Start Dallas broke in late for the winner (90+1′) after putting Leeds in the lead, 1-0 in the first half (42′).
"We were not aggressive enough," City's Pep Guardiola said when asked about the team's struggles on Saturday. "We arrived in the final positions but today we could not score [enough] goals. We didn't create enough chances, but when we play teams that set up in that way, with the pace they have on the counterattack, we need to be careful. They have a team that in transition are fantastic, and I congratulate Leeds."
City still need 11 points from their remaining six league fixtures to secure the league trophy.
On the other side, majority of the chatter during and following the match focused on Stuart Dallas who scored in stoppage time to get Leeds the victory. Leeds took the lead at Etihad (42′) as Patrick Bamford put it towards the edge of the box for Dallas.
No player has scored more Premier League goals from outside the box this season than Dallas (4).
The last player to score a 90th minute winning goal against City at the Etihad was Robin van Persie (Manchester United) back in 2012.
"I didn't beat Pep. It's a game between two teams with the players being the predominant factors," Leeds United coach Marcelo Bielsa said. "We are just simply the two managers of the teams that faced each other today. We deserved to win but the just or fair thing would have been for City to win [too]."
City dominated possessions, 71-29, and had five more shots on target compared to Leeds.
"When you win you are a genius, when you lose [you are not]," Guardiola added.
City are back in Premier League action on 21 April vs Aston Villa while Leeds gets set for a fixture with Liverpool on 19 April.
Leave a comment