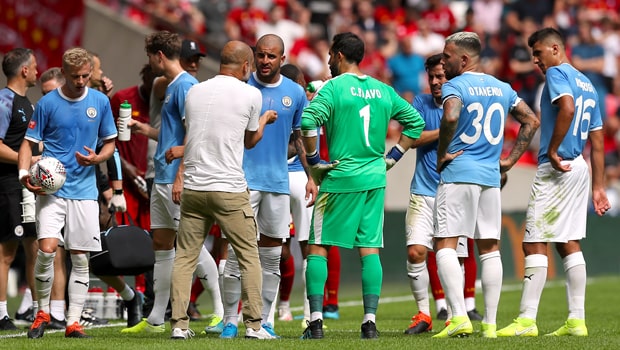 English Premier League champions, Manchester City, have complained about the schedule of the Citizens' festive period fixtures.
The Premier League published a new set of matches picked for Live TV coverage on Thursday. The adjustment was made across more than seventy premier league fixtures, which was originally released in June earlier this year.
The Champions will play two games in 48hours in what is looking like a hectic period after the scheduling. The City will play Sheffield United on December 29 by 6 pm a few hours after facing Wolves on December 27 at 7:45 pm.
Manchester City are not the only team affected by the scheduling as Wolves would also be playing just 24hours after facing City. Nuno Espirito Santo's side will battle league leaders and rivals to City, Liverpool, on December 29.
The two games for Wolves could be a title-deciding double set of games as Liverpool are atop The league standings with 8points above City, although things could change before then.
Manchester City's Chief Operating Officer Omar Berrada explained how physically demanding the schedule is on the players.
"Premier League games are a huge physical demand, and it's not ideal to be made to play twice in less than 48 hours because it doesn't give the players time to recover properly," he said.
For Liverpool, Boxing Day fixture against Leicester City away from home will affect fans as public transport will be limited. Already, fans across the country have been angered by the delay in the release of the fixtures.
The original release date was meant for October 11 but was shifted till Thursday due to what the organizers term as "policing and infrastructure."
Leave a comment