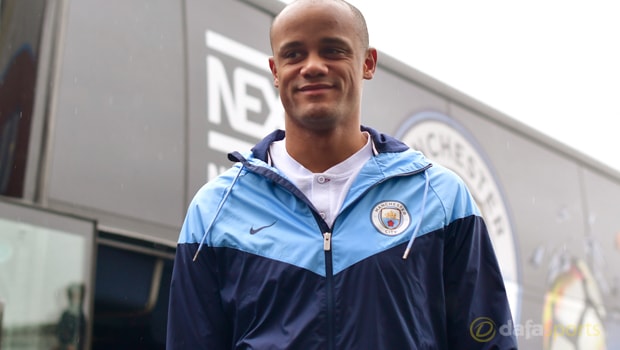 Manchester City defender Vincent Company insists he is in a "good place" after returning to the first team following another injury.
The Citizens captain has struggled with injuries for the last few years and his latest setback saw him miss over a month.
He was absent over the Christmas period due to a calf strain but returned at the end of last month to help City record a 2-0 win over Cardiff in the FA Cup, for which City are now 3.00 to go on and win.
Kompany also featured in the 1-1 draw against Burnley last weekend and is determined to keep fighting for the club.
At 31, Kompany still has a number of years left in him and admits his current fitness levels have given him confidence.
He told Sky Sports: "It's like anything, you stick to the programme and make sure you get up to fitness as quickly as you can. Luckily enough for me that always happens pretty quickly.
"Now I'm in a good place. I feel good whenever I play. It's just a case of getting the lungs back as quick as you can, but that happens with time."
City are next in action on Saturday against Leicester City before the Champions League resumes with a double-header against FC Basel.
Kompany will be hoping to help City compete for four trophies before heading off to the World Cup with Belgium in Russia.
He added: "Hopefully it's going to be a busy summer for me so I'll take it. With a week in between this and the next game, I can prepare well."
Leave a comment