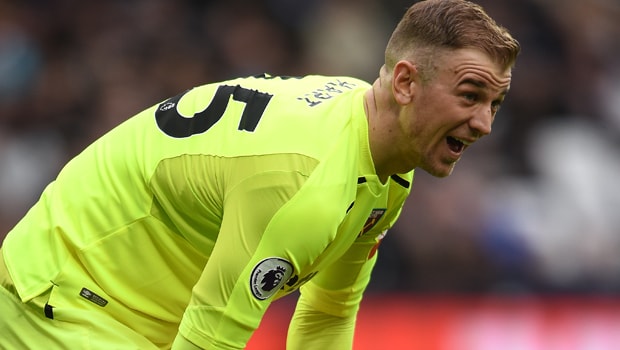 Manchester City goalkeeper Joe Hart admits he is looking for a permanent move away from the club rather than a loan deal.
The England international has spent the last two seasons on loan, at Torino in Serie A in 2016/17 before then joining West Ham United last term.
Neither club saw enough to offer him a permanent deal and Hart is now third choice back at City, behind Ederson and Claudio Bravo.
His drop in form and lack of game-time cost him a place in the England squad for the World Cup in Russia and the 31-year-old is desperate to sort out a move.
The former Shrewsbury stopper played in the pre-season friendly against Borussia Dortmund on Friday in the US but he admits time is running out with the transfer window set to shut domestically on August 9.
"I need to go somewhere permanent, I think that's obvious," said Hart.
"I did what I did in the previous two seasons because I needed to play to be involved in the World Cup – and look where that got me.
"I'm experienced, I've played at the highest level for a long time and done a lot of things in the game.
"I need to be an important player at that club and I think that can only happen with a permanent move. Of course, if I don't find a solution which suits both parties, I'm contracted to Manchester City.
"I need to do what's right for me and my family and that's the decision I'll be making. It's a tough one, but it's a situation which will be resolved."
Leave a comment