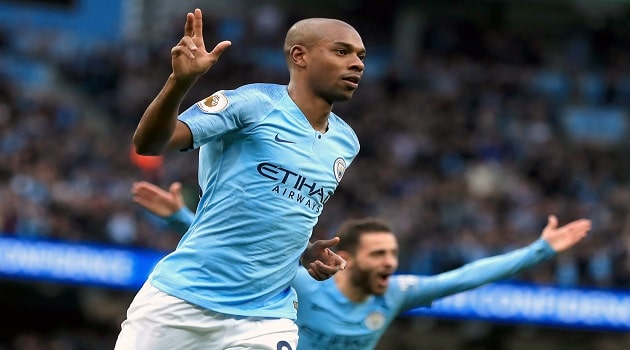 Midfielder Fernandinho insists Manchester City still have work to do despite their 3-0 success over Shakhtar Donetsk in the Champions League on Tuesday night.
The Premier League champions faced a difficult trip to Ukraine but they cruised to victory thanks to goals from David Silva, Aymeric Laporte and Bernardo Silva.
City's win at the Metalist Stadium means they now move top of Group F, with Lyon just a point behind them. The French outfit recorded a surprise win over City in week one of the competition but Fernandinho insists there is still more to come from his team despite their recent improvements.
"I think that is important [that the team operates] as a whole – not just the defenders, but the attacking players as well," he said. "They start to press so high, they make it difficult for the opponent to make chances and get the ball to the midfielders.
"When the ball gets to our box it is a little bit easier for our defenders and the keeper as well. "The general concept is we are in good shape and everybody now understands what we have to do.
We just have to improve it more to get better. "Of course, after the two first games we knew we had to improve, especially in the performance."
City are still favourites to win the Champions League at odds of 5.25, while Barcelona and Juventus remain in contention at 6.50 and 7.00 respectively.
City will now turn their attention to the Premier League where they face Tottenham on Monday night.
Leave a comment