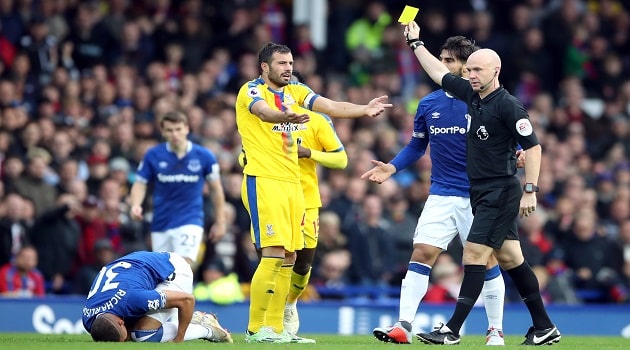 Midfielder Luka Milivojevic insists Crystal Palace will soon start to find their form despite suffering a third-successive defeat against Everton on Sunday.
The Eagles dropped to 15th in the Premier League table as a result, with Roy Hodgson's men now just two points above the drop zone.
Milivojevic missed a penalty in the second half before Dominic Calvert-Lewin and Cenk Tosun fired home late on to give Everton a 2-0 win at Goodison Park.
Palace have now lost to Bournemouth, Wolves and Everton in the last few weeks but Milivojevic is confident they will soon start to climb away from the drop zone.
"We had discussion (after the Everton game)," he said. "We know how to get out of that situation because we've been in a worse situation last season.
"Especially I know we're going to get out of this situation because we have a lot of good characters in the squad and we're going to show that soon I'm sure.
" Palace face a tough run of fixtures, with Arsenal, Chelsea, Tottenham and Manchester United up next in the league. Milivojevic has also claimed he will not shy away from penalty responsibilities despite missing.
"I was 100 per cent sure that I was going to score," he added. "I step up to take responsibility to try to make something good and positive for my team and in the end you miss and after that you are punished in the last five minutes.
It's hard and very painful. "Just in the end I think I did a mistake in my last step before the shot and maybe that decided it, but I have confidence to take another one and score for my team."
Palace are priced at 3.80 to beat Arsenal while they are 6.50 to be relegated.
Leave a comment