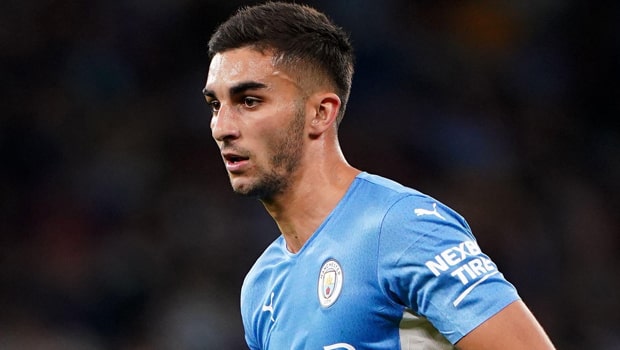 According to The Athletic, Barcelona reached an agreement of approximately £50million with Manchester City for Ferran Torres.
The 21-year-old has only been in the Premier League for a season-and-a-half. During his tenure at the Etihad Stadium, he has already won a Premier League title and the Carabao Cup.
Torres joined the Citizens from Valencia in the summer of 2020 for £20 million. At the start of the current season, the player made great displays of talent, but a broken foot has kept him out of action for several weeks.
The sudden departure of Sergio Aguero has left Barcelona with a critical gap to fill in the team's attack; for this reason, the club would be investing a large sum of money to sign Torres despite the financial problems they are going through.
According to the information from The Athletic, the deal is already closed and would be £ 46m, plus add-ons. The player would land at Camp Noun in January.
Man City boss Pep Guardiola is not very happy to see young Torres go, but the club is making a big profit for the player. The extra funding would give Guardiola the ability to bring another talented player to his ranks.
For their part, Barca hopes that a young man like Torres will provide the club with the goals and talent they so badly need. The club is in a massive rebuilding process after the departure of Lionel Messi.
Currently, Barca is committed to developing young players such as Ansu Fati, Gavi, and Pedri to create a competitive club in the future.
Barca has been left out of the Champions League, and it is unlikely that they will fight for the LaLiga title this season. New manager Xavi's goal for this season is to secure a Champions League spot and develop a promising roster of young players.
Leave a comment