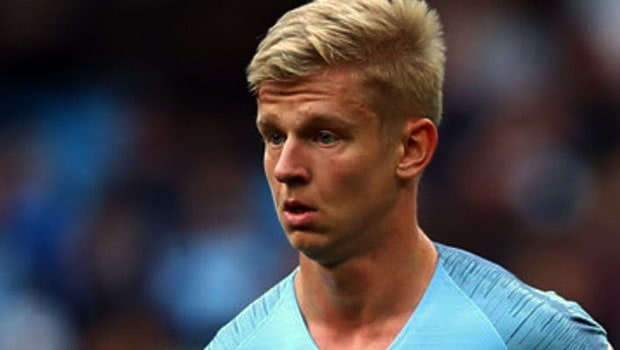 Arsenal have reached an agreement with Manchester City to sign Ukrainian midfielder Oleksandr Zinchenko in a £30M deal with an additional £2M in add-ons.
The 25-year-old is with the Manchester City team in the US on their preseason buy and will fly back to England to complete the deal.
Zichenko joined Manchester City in 2016 as one of Pep Guardiola's first signings at the club. He has 128 appearances for City in all competitions and has won four Premier League titles, four League cups, and a single FA Cup.
Zichenko becomes the fifth acquisition for Arsenal this summer behind Matt Turner, Marquinhos, Fabio Viera, and Gabriel Jesus, who also joined Arsenal from Manchester City.
Zinchenko would be the second player to switch from City to the Emirates this summer after striker Gabriel Jesus moved for £45m earlier this month.
The Gunners finished fifth last season in the Premier League behind fellow North London club and rivals, Tottenham Hotspur.
However, since the signing of Gabriel Jesus, the Brazilian striker has scored three goals in two preseason games. Two goals came against Nuremberg and another against Everton.
Arsenal manager Mikel Arteta has stated that the player is already displaying performances in the ways they will like to play him at the Emirates Stadium next season.
"He creates uncertainty, and he's always on your shoulder. He's a real threat, and this is what we need. He's very versatile, but obviously, the way we would like to develop him is in that [number nine] position." Arteta said.
Arsenal had to sign a new striker, especially after the exit of Pierre-Emerick Aubameyang in January and the departure of Alexandre Lacazette to Lyon at the end of the season.
Furthermore, Arsenal youngster Folarin Balogun has been linked with loan moves to German club sides, and Premier League teams are also said to be interested.
Leave a comment