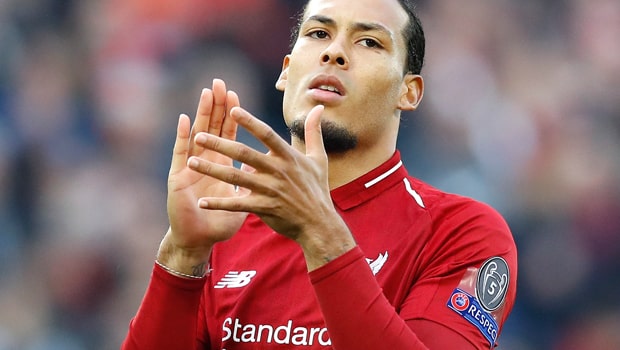 Having lost a Champion League final to Real Madrid last season, Virgil van Dijk hopes the Spanish city can provide redemption for Liverpool this weekend.
The Reds face Premier League rivals Tottenham at the Metropolitano Stadium in Spain's capital seeking to erase the pain of losing 3-1 against Real 12 months ago in Kiev. Van Dijk says he has learned from the 'pain' of losing a final.
"I took a lot of experience from it; hopefully I can use that," Van Dijk told BBC Sport. "Losing a final is painful."
The Anfield side bid to be crowned champions of Europe for a sixth time in their history, while victory over Spurs would give manager Jurgen Klopp his maiden success in a major decider after a series of near misses.
They may have finished the Premier League season 26 points above Tottenham, having beaten them 2-1 both home and away, but van Dijk isn't about to take the Londoners for granted.
"People can say whatever they want, that we had a better season than them in the league," said the 27-year-old. "That was maybe true, but anything can happen. The final is one game."
Van Dijk was quick to talk up Tottenham's strengths but he also acknowledges their players will be saying the same things about Liverpool going into the final. "They're a very good team and throughout they have a lot of strength," he added.
"They have a fantastic goalkeeper, two great centre-backs and a midfield that's been very good. They have Victor Wanyama, who I know from Southampton, and Christian Eriksen, who has been doing it for years. "Up front, they have players who can make a difference, so we have to be ready.
"But I know they'll definitely think the same about us. We're not a nice team to face so it's going to be difficult."
Liverpool are favourites at 1.95 to win in 90 minutes while Spurs are 4.00. Van Dijk can be backed at 8.00 to score in the final.
Leave a comment