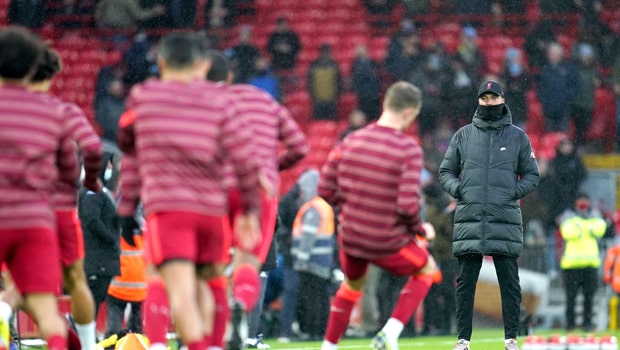 Premier League matches between Liverpool and Leeds United Wolves game against Watford have been called off because of coronavirus.
The two matches at Anfield and the Molineux were scheduled for Sunday, but with Leeds United's number of players injured and those infected with Covid, the game was called off.
The decision made was announced in a statement by the Premier League on Thursday evening.
"Watford continue to have an insufficient number of players to field a team after their game against Crystal Palace last Saturday was postponed following a Covid-19 outbreak. Due to players coming out of isolation, it is fully expected Watford will be available for their fixture on Tuesday December 28th, against West Ham United." The statement read.
Meanwhile, Everton manager Rafael Benitez expressed his disappointment to the fact that his team's match on Sunday will still go ahead irrespective.
Everton faces Burnley on Sunday, but the former Liverpool manager believes that it's risky and unfair to the players.
The Merseyside club have not played since their 1-1 draw with Chelsea on December 16th.
Their fixture against Leicester City three days later was postponed due to Covid issues in the Foxes team.
Meanwhile, as of Thursday evening, the following fixtures are expected to go ahead on Boxing Day, barring any Covid issues.
Aston Villa will host Chelsea Brighton will welcome Brentford, Norwich City will host Arsenal, and Manchester City will welcome Leicester City.
In other matches, it will be the London Derby between Crystal Palace and Tottenham Hotspur at Selhurst Park.
Antonio Conte's side moved into the semifinals of the Carabao Cup during the week after winning the  London Derby against West Ham United.
They were awarded another London Derby in the semifinals as they were filled with Chelsea in the carabao cup last four.
West Ham will face Southampton in one of the Sunday fixtures as well.
Leave a comment