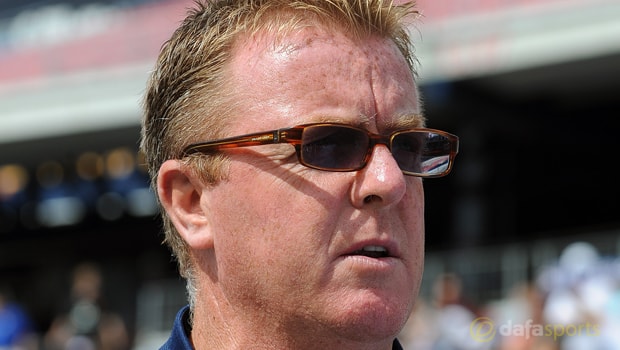 Liverpool must find themselves a top drawer number one goalkeeper this summer, according to former Anfield defender Steve Nicol.
Simon Mignolet and Loris Karius have duelled for the gloves since Klopp took over at Anfield, with Karius currently his first-choice stopper.
Belgian Mignolet was in pole position earlier this season but lost his place following the 2-1 win at Burnley on New Year's Day.
Karius has six clean sheets in 12 Premier League appearances this season for the Reds, with 10 goals conceded.
Mignolet, meanwhile, has conceded 24 goals, with seven clean sheets in 19 league appearances.
Former Scotland international Nicol, who won four league titles and one European Cup at Liverpool, believes Mignolet will move on after the World Cup.
"I think Liverpool should go and see if they can either get a No. 1 or have somebody who's on a level with Karius, because Mignolet isn't," TV pundit Nicol said.
"He is clearly the No. 2 and I think what Mignolet's doing is waiting to see if he can get a game in the World Cup.
"[Thibaut] Courtois has had a couple of little injury nicks recently and a good World Cup will mean Mignolet is in the shop window and he could get himself a good move."
Liverpool's defensive fortunes have improved since they paid Southampton a world-record fee for a defender to get Virgil van Dijk in January but, according to Nicol, they must still add a top-class goalkeeper.
"Liverpool's problems were always the defensive unit – and by that, more importantly, the centre-back position and the goalkeeper," Nicol said.
"They've certainly made a difference signing Van Dijk at that centre-back position, and Karius, as good as a last couple of months as he's had, are we really 100 per cent relying on him? I'm not ready for that yet.
That means Liverpool, in my opinion, have to go out and get a recognised No. 1."
Liverpool are 13.00 to win the Champions League this season and 2.80 to win their quarter-final, first-leg clasg at home to Manchester City on April 4.
Leave a comment