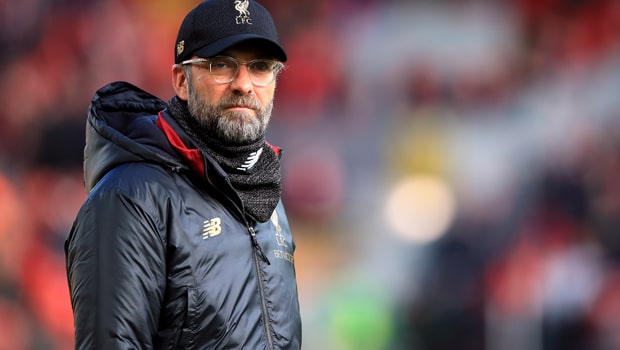 Jurgen Klopp is adamant Liverpool won't be bullied out of the title race by any other team after they came from behind to defeat Burnley 4-2 at Anfield.
The Reds were caught cold when Ashley Westwood scored after six minutes but braces from Roberto Firmino and Sadio Mane ensured there was to be no costly upset.
Manchester City had turned up the heat on Liverpool with a 3-1 win over Watford on Saturday evening that moved them four points clear at the top of the table. Klopp was pleased that his team came up with the right answers against Burnley.
"Our message for today is that nobody gets rid of us if we play as we played today, because we had the perfect mixture of fighting the opponent, fighting the circumstances and playing football," the German said.
Liverpool's tally of 73 points from their opening 30 league games is their joint highest. Klopp feels the press sometimes are guilty of overreacting to the fortunes of his team, good and bad.
He insisted that a goalless draw with Merseyside rivals Everton had not dented their morale, despite leaving them behind champions City with games beginning to run out.
"We did not have problems with confidence after the Everton game," Klopp said.
"You don't have to think that all that you write has an influence on us – it's not like that, most of the things are not interesting to us, that's the truth.
"So you make a big fuss when we score five and we are the best attacking side in the world, then we scored nil and we have an offensive problem."
Liverpool are 3.40 to win the Premier League, with Man City now 1.40 to retain their crown.
Leave a comment