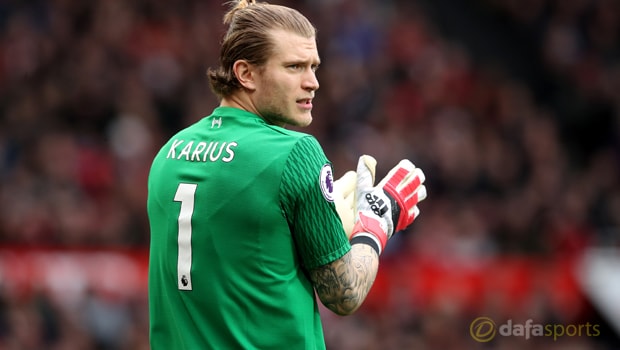 Liverpool goalkeeper Loris Karius insists he can still improve as he tries to keep hold of his No.1 spot at Anfield.
The German goalkeeper arrived on Merseyside in May 2016 and he was initially given the nod by coach Jurgen Klopp, before his form dropped.
Belgian Simon Mignolet then regained his place although he and Karius have continued to fight it out for a spot in the starting XI.
Klopp has stood by Karius since January of this year and the 24-year-old admits it has been tough to handle the pressure.
With eight games of the Premier League remaining and the Champions League still a possibility, Karius believes he can continue to improve his displays.
He told Sky Sports: "It wasn't easy. I knew after the first season where I had an injury, then went back in and played a few games, went back out and then Simon did well and the team qualified for the Champions League, I knew there was a possibility that in the beginning [of the next season], he would start again in the league.
"I just worked hard in training and then the games I had, I tried my best because you can only look at yourself and try to perform well.
It's not easy for a goalkeeper to come in and out, but that was the situation and you have to take it as it is really.
"It is difficult to say what changed about yourself but I feel good, I've been playing quite well so I want to keep it up and do even better.
I know I can improve on pretty much everything, I'm 24 now so there is a lot of space for improvement.
"But the life of a goalkeeper is that you always get criticised when you have a bad day so you just have to get used to it and of course, at a club like this, it was more than I was used to so maybe that was the biggest thing."
Leave a comment