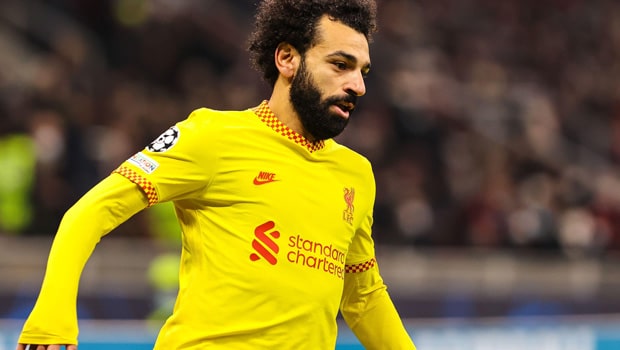 There was plenty of chatter amongst fans, players and managers alike heading into this week's Merseyside derby between Liverpool and Everton — matchup No. 239 in their fabled histories — but the performance on the field was largely one-sided as a pair of goals from Mohamed Salah, and one apiece from Jordan Henderson and Diogo Jota sealed the deal.
"I think anyone who could see the game would say we made too many mistakes, and when you do that against a top side you pay for it," Everton manager Rafael Benitez said. "It is always bad to lose but when you lose to a team that has spent so much money and have so many good players, sometimes it is because you make a mistake and the other team is quite good."
Henderson found the back of the net by the ninth minute, curling a beauty in from the edge of the box.
Just 10 minutes later, Salah scored to double the lead. Everton did made things interesting with a 38th minute goal from Demrai Gray, but Liverpool took control of the match by the final third.
"The message from the manager was that they will play physically strong and go 100% for every ball," Salah said. "We just had to play our game and try to create chances, which we did."
Salah now has 19 goals in 19 games this season.
"I liked what I saw and it was by far the best performance we've done at Goodison," Liverpool manager Jurgen Klopp said. "We made a big step in our development that we can take these kind of games, even though they are really important for the opponent. We can put emotions to the side."
Benitez going with his 4-4-2 lineup was ultimately an advantage for Liverpool's midfield.
"It's great to come here and to get a good result is great," Salah added. "It's unbelievable."
Fans of Everton at Goodison Park finished the match with chants of 'sack the board.'  This week's loss vs Liverpool makes it eight straight matches without a win for Everton.
"Merseyside is red," Henderson said on Twitter after the win. He became the first Liverpool player to score and assist at Goodison Park in the same Premier League game since Steven Gerrard in December 2005.
Everton are back in action on Monday, 6 December vs Arsenal. Liverpool just have a couple days of rest before their next match this weekend vs Wolves (4 December).
Leave a comment