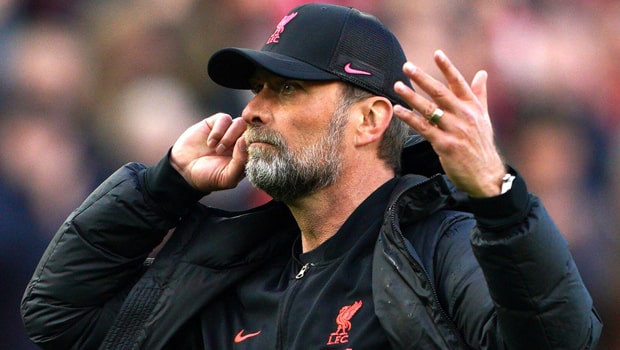 Liverpool came out of the Champions League semi-final first leg with a 2-0 win over Villarreal at Anfield. Pervis Estupinan's own goal, followed by a Sadio Mane strike (53′, 55′) gave the Reds a two-goal lead heading into the return leg.
Villarreal was forced to defend deep into their side early, but Liverpool had a tough time cracking Umai Emery and the visiting side.
"Villarreal, in one moment, when they can get out of the press, they are immediately a threat," Liverpool's Jurgen Klopp said. "We don't win the ball there, we are in between everything. We did that well most of the time."
Liverpool were forced to play with both an ever-ending attack, but also immense patience. Ultimately a Jordan Hendersdon deflected cross led to an own goal to open up the scoring.
"Two-nil on aggregate but it is half time," Klopp added. "No more, no less. Nothing has happened yet. If you play a game and are 2-0 at half time, you have to be 100 per cent on alert. We know we will go there and it will be a tricky atmosphere for us. If they beat us 2-0 over there and go to the final they deserve it. If they don't, we deserve it."
The last time Liverpool failed to advance from a knockout-stage after winning the first leg was in 2002 against Bayer Leverkusen.
"They are a very organized team and we knew they would make it difficult," Henderson said. "It was just important that we kept going and believed that we would eventually break them down. We did that with two good goals."
Wednesday's win marked Champions League win No. 50 for Klopp.
"It is not just about patience, it is about figuring out the gaps," Liverpool's Thiago said after a remarkable performance.
Remarkably enough, Villarreal recorded just one shot the entire match — none on goal. Liverpool won the possession battle 73-27, with 19 shots total and five on goal.
Things will more than likely be much different in leg No. 2 at home.
"We have tried to attack, to pass, to construct but they did not let us do anything and our last resort was to resist defensively in order to survive for the second match. We didn't do enough to lament about anything. We have to be humble and try to make the second leg a totally different game. We have to play with more intensity, like we are used to," Villarreal manager Umai Emery said.
The second leg of this Champions League semifinal matchup is next week on 2 May, Tuesday.
Leave a comment