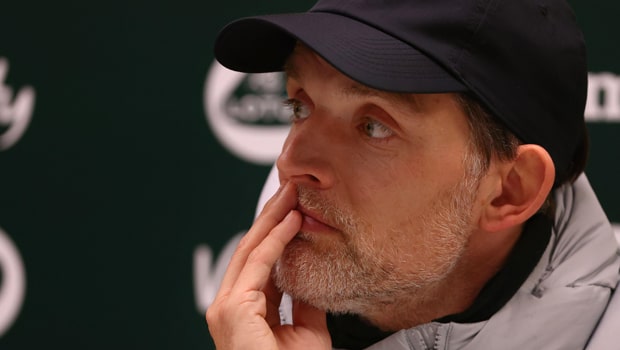 Chelsea continues to deal with uncertainty as a new owner takes over the club.
The bidding process for the Blues is reportedly progressing well, and the new owner is likely to take over before the summer. But this does not diminish the rumors and doubts surrounding the club, especially about what will happen next summer with the players' contracts and the coaching staff.
Until now the club's coach Thomas Tuchel had not commented on the situation and would only say that he remained focused on his work.
But recently, Tuchel was asked if he would be able to put together a competitive team for next season, and this is what he replied: "Yes, yeah. And it's my job, and in the end, it's my job.
"No matter how the situation will be solved and when it will be solved, and how things will be settled in the end, and how active we can be on the transfer market.
"Can we react, and in which frame we can react, at the end we will dig in and we will try to squeeze out everything of the squad that we have.
"And hopefully, and I know myself, I will again fall in love with a squad that I have then, and try to push the squad to the limit.
"It has been a pleasure every single day with Toni, and I'm a bit concerned that we talk too much in the past about it.
"Because there are still things, we have not reached all our goals for the season. So there are still things to achieve, big things, and he is still a big part of this club and we still demand 100 per cent of him.
"And this is where the focus is, and from pre-season to next season, life will go on, whether we like it or not, if we are happy about it or not.
"And from pre-season to next season we will give our very best, and I will be fully involved with all my heart and all my knowledge, sure."
It is clear that several players will leave the club in the summer, such as Rudiger and Andreas Christensen, who is rumored to join Barcelona.
Chelsea cannot negotiate new contracts or buy players until a new owner takes over the club, which dramatically limits the work of retaining and finding new talent.
Tuchel remains confident that he will keep his position as coach no matter who takes over the club.
Leave a comment