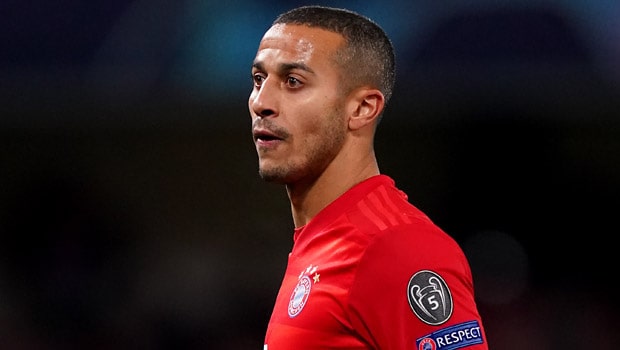 English Premier League side has reached an agreement with German Bundesliga side Bayern Munich in a bid to sign midfielder Thiago Alcantara in a deal worth £20m, plus £5m in add-ons.
The deal will see the 29-year-old signed on a four-year contract with the number six jersey set to be his shirt number at Anfield.
Having moved from Barcelona to Bayern seven years ago, the midfielder won the Bundesliga and also the UEFA Champions League title with the German giants.
The midfielder would be Liverpool's second signing this summer after bringing Greece left-back Kostas Tsimikas from Olympiacos.
While Liverpool manager Jurgen Klopp refused to rule out the possibility of signing the player, Bayern Munich manager Hansi Flick had last week given a hint about the player's departure.
"Thiago is an exceptional player who had huge success here for seven years. He's a great person and an exceptional professional. It was very emotional today when he said goodbye." Bayern boss Hansi Flick was quoted saying last week.
Thiago has won the Bundesliga 7 times consecutively, the DFB Pokal and the German Super Cup at Bayern Munich.
Similarly, Gareth Bale's loan move to Tottenham Hotspur is on, and the Welsh forward is expected in England on Friday in a bid to complete his move.
Both Real Madrid and Tottenham are said to be locked in talks with negotiations ongoing, and the player was said to have trained alone on Thursday, having been left out of Real Madrid's last training match on Tuesday at the Estadio Di Stefano.
Bale has been successful trophy-wise at the Bernabeu, winning the La Liga twice and UEFA Champions League on four occasions as well as the Club World Cup.
Tottenham Hotspur coach Jose Mourinho has refused to confirm the negotiations as he insists that Bale is still a Real Madrid player.
Leave a comment