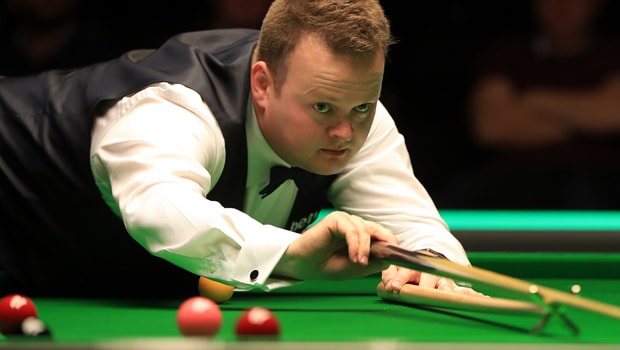 It was business as usual for Shaun Murphy who saddled through the storm to reach the last-32 group stage of the Champions League. It isn't getting to this stage that was the most fascinating thing, but the manner in which he did it – a clean slate.
He won all three of his fixtures to top Group 8 and secure a spot in the last-32 at the Milton Keyes. The magician as he is fondly called showed glimpses of his best form. He was all magic, and the game; snooker porn at its best.
The Englishman though had a slow start to the campaign. In his first game against tour rookie Peter Devlin, he wasn't at his free-scoring best. Yet, what he had was enough to see off the rookie.
The Magician quickly shifted gears in his next game against world seniors champion, Jimmy White. He was clinical here, recording a 3-0 score line on the score board. There are only few games where breaks of 111, 70 and 76 wouldn't win you the game and this definitely didn't belong to that category. White was no match for his challenger and could barely offer any threat to Murphy or so it seemed.
Marty O'Donnell booked a place against Murphy by coming out tops in his first two group games. It was an interesting game as many expected which is usually the case when two country men lock horns.
However, Murphy came into the game with an advantage having secured a superior frame difference. At this stage, he needed only two frame wins to seal his place as group winner. However, it was Marty who started on the front foot, claiming the first frame in a clean sweep. Murphy bounced back quickly to secure a 3-1 victory. Not many can boast of the power he showed. It was like bringing guns to a knife battle.
Quite notably is the fact that his average shot time was under 20 seconds. He definitely didn't come into this game hoping to have a languid night at the table.
Elsewhere, Matthew Selt topped Group 7 to sail through as well. The 2018/19 Indian Open winner Matthew Selt won in Group 7 with two 3-1 wins over Gao Yang and Si Jiahui. Then he finished with a 2-2 draw with Ben Woollaston.
Leave a comment