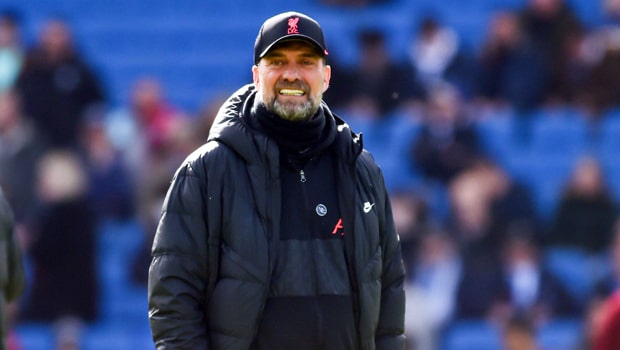 Liverpool manager Jurgen Klopp has stated that his team will push Manchester City and hope to frustrate them in what has now become a neck-and-neck title race in the Premier League.
The German manager made this known ahead of Wednesday's outstanding game against Arsenal. Liverpool is just four points away from the top of the table after Manchester City was held to a 0-0 draw by Crystal Palace on Monday.
Liverpool now has the chance to reduce the gap between themselves and Manchester City to a single point if they can record a victory against an in-form Arsenal.
Klopp said that his team plans to annoy Pep Guardiola and his men with a potential title-deciding clash between both teams slated for April, but the German wants to win the matches before then first.
"That's the plan [to push City], The plan is to be as annoying as possible. We have to win our games. It's final after final that we play. We're not ten points ahead with 10 to go. It's in front of us – attack it, chase it, go for it. It's the only chance we have." said Klopp.
In the last couple of seasons, Liverpool has always had the upper hand in a clash between themselves and Arsenal, including a Carabao Cup semi-final clash this year, which Liverpool won on aggregate on their way to winning the title at the Wembley Stadium against Chelsea.
However, it may not be business as usual as The Gunners are in form, having won their last five matches on the bounce while Liverpool are not bad themselves with 8 matches won consecutively in the last 8 games.
Arsenal's last Premier League at the weekend was a 2-0 win against Leicester City, which sees them move into the top four ahead of Manchester United, albeit manager Mikel Arteta remains modest about the quality of his team.
Leave a comment