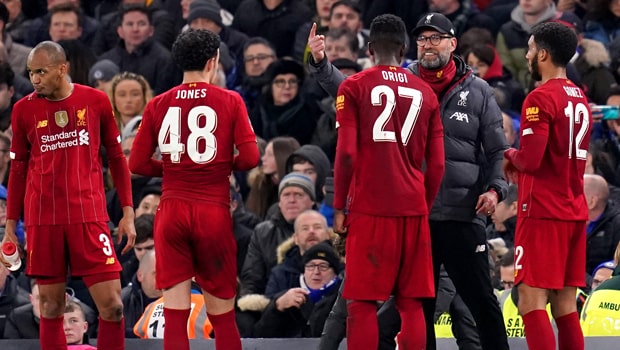 Liverpool manager, Jurgen Klopp has said that his lads need to keep playing with freedom to get past Atletico in the last 16 clash of the UEFA Champions League.
The Spanish side had won the first leg two weeks ago 1-0. The return to Anfield with a goal advantage against the defending champions.
The last time Liverpool lost the first leg time in the Champions League was against Barcelona. The Blaugrana had beaten the English side 3-0 in Spain. But Liverpool got  4-0 victory at Anfield, proceeded to the next round, and won the tournament.
Knowing the task at hand, the former Borussia Dortmund manager at a press conference on Tuesday is confident that his side can progress to the last eight if the energy of the home crowd is used effectively to fuel a high-intensity performance.
Speaking further, he said he is expecting Atletico to have more shots on target this time around. They scored with the only shot on goal in Spain while Liverpool had no shot on target during the game.
The German tactician said that having no shot on target in the game doesn't mean that they had no chances to score, adding that Atletico Madrid is probably the world's best defending team at deep.
While stating that the Spanish team was lucky to get the win from a deflected shot, Klopp further said that coming out of the game with a 0-0 result would have been brilliant, adding that it wouldn't have made the game easier either because his team still have to score.
He said that the challenge against Atletico is clear from the first moment as they won't go out with the white flag, adding that they fight until the blast of the final whistle.
Klopp, who stated that it would be an interesting clash, said his lads could raise their game against the former Champions League runners-up team.
With the game to be played with the crowd in the stands amidst coronavirus threat, Klopp said the fans are not the only parts that are decisive, but the atmosphere will be. He added that they would be having their crowd while Atletico won't.
Liverpool are fancied at 1.57 to defeat Atletico Madrid, while Atletico Madrid are backed at 3.95.
Leave a comment