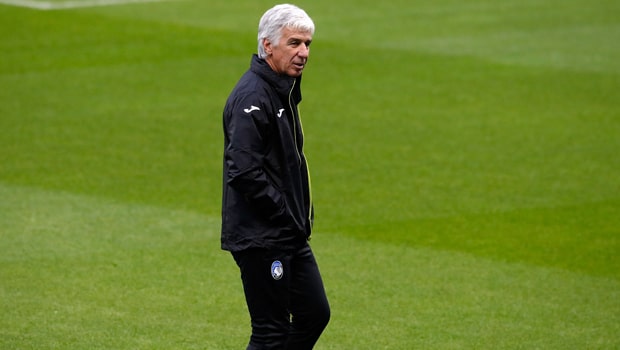 The manager of Atalanta FC, Gian Piero Gasperini on Monday said the feeling in Spain concerning the deadly COVID-19, is what Italy was like a month ago.
Speaking ahead of tonight's Champions League Round of 16 second leg clash between his team and Valencia, he said the virus which has killed over 3000 globally is grinding Italy to a halt.
The virus has forced the Italian authorities to order all sporting activities to be held behind closed doors.
In the prestigious European club competition, La Dea is leading 4-1 on aggregate over the Spanish side from the first leg.
Despite their healthy advantage over the Mestalla side, Gasperini said he is expecting their opponents to give them a run for their money in Spain, adding that it will be different game entirely from the first.
While stating that his squad won't be influenced by the ist leg result, he said Atalanta would be fully focused in the second leg.
Speaking with Sky Sport Italia, Gasperini who pointed out that Valencia is a very dangerous side said his lads would face them like they know how to.
On the coronavirus, Gasperini, who noted that the team arrived in Spain safely said the situation was like that back in Italy a month ago.
He further said assessment needed to be done by the governing body concerning health and also from a social point of view by playing the game behind closed doors.
While also noting that no one liked the event, but people's health is primary, adding that it is not for their own comfort to get locked up in the house.
Provided Atalanta progress to the next round, they will be setting another record as a debutant in the Champions League.
Gasperini, who noted the team is focused on ensuring they reach the last eight said it would be an exceptional achievement for them, the club and the fans.
Leave a comment