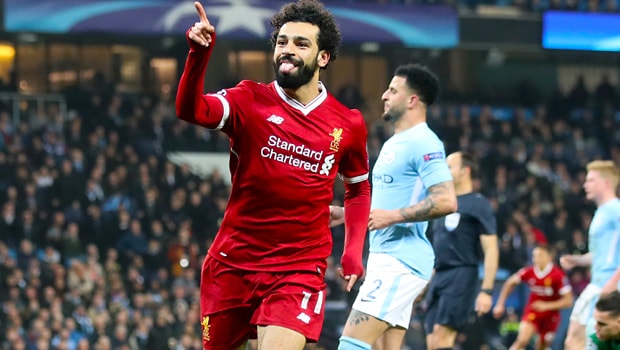 Jurgen Klopp feels the new long-term contract that Mohamed Salah has signed with Liverpool is a clear statement of intent from the Anfield outfit.
The Egyptian moved to Merseyside from Roma last June and went on to win the Premier League Golden Boot, scoring 32 times and in turn setting a new benchmark in a single 38-game season in England's top tier.
Although they have not disclosed the length of the new contract Salah inked, it is believed there is no release clause contained in it and is as long as five-years.
"I think this news can be seen for what it is; rewarding a person who performed and contributed greatly for the team and the club last season," said Klopp.
"It demonstrates two things very clearly also – his belief in Liverpool and our belief in him.
"We want world-class talent to see they have a home at Anfield where they can fulfil all their professional dreams and ambitions – we are working hard together to achieve this."
A shoulder injury suffered in the Champions League final defeat to Real Madrid in May threatened to keep Salah out of the World Cup in Russia.
He missed Egypt's opening game against Uruguay, which they lost 1-0, but scored in the subsequent outings against Russia and Saudi Arabia.
It was not enough to stop his team exiting at the group stage. The 26-year-old committing the key years of his career to Liverpool is a bit moment for the Reds boss.
"When someone like Mo Salah commits and says this place is my home now, it speaks very loudly I think," Klopp added.
"Equally, our commitment to him says we see his value and want him to grow even more and get even better within our environment."
Liverpool are 6.00 second-favourites to win the Premier League title next season and 1.30 to win their opening game against West Ham at Anfield next month.
Leave a comment