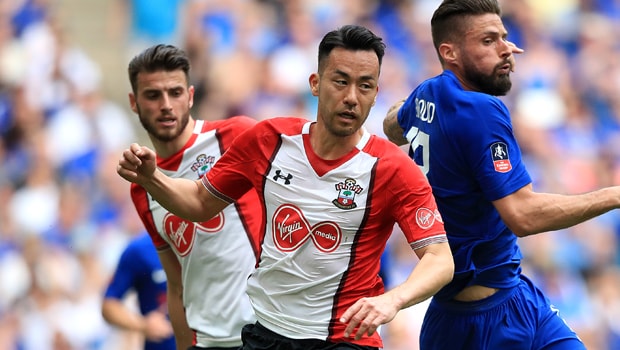 Maya Yoshida has urged the Japanese Football Association to change the way it develops players in the future to ensure they can compete physically.
Japan suffered a last-16 exit from the World Cup on Monday, having led Belgium 2-0, and Yoshida is already thinking about how they can avoid suffering similar heartbreak in the future.
The defender will turn 30 next month and could potentially have played in his last World Cup finals, however, he wants to ensure future generations have a better chance of challenging.
The Blue Samurai have never won a knockout game at the World Cup, having made it out of the group on three occasions, and Monday's result brought back a familiar feeling as they failed to advance to the quarter-finals.
Akira Nishino's men looked well on course to make history after Genki Haraguchi and Takashi Inui netted early in the second half.
However, they were overpowered by a physical Belgium side for the remainder of the game with the likes of Jan Vertonghen, Romelu Lukaku, Marouane Fellaini causing issues from set-pieces.
Yoshida admits that maybe the squad weren't strong enough mentally but also feels they need to improve on the physical side too.
"Maybe there was a bit of mental weakness. But I just have no idea why it happened, whether it was over-confidence or a lack of experience at this stage of the competition – we were too naive and fragile. We could have played much better," Yoshida told FIFA.com.
"We played good football tonight. But as sometimes happens against a 'big' team, we couldn't make it count.
The Japan Football Association and the players must think seriously about our future youth development now.
Physically, I think we can make up the gap between us and the more powerful teams. But this is a major problem."
Belgium, who are priced at 4.33 to reach the final, will take on five-time champions Brazil in the quarter-finals on Friday.
Leave a comment