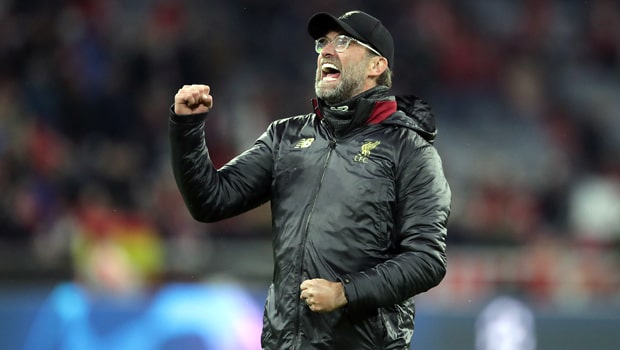 Liverpool boss Jurgen Klopp has urged his side to be brave as they prepare to face Bayern Munich in the second leg of their Champions League last-16 tie.
The Reds will look to book their place in the last eight on Wednesday night as they travel to Germany to take on the Bundesliga champions.
The first leg two weeks ago ended 0-0 and Bayern go into the game as the favourites due to their terrific home form. Both sides have won the title on five occasions but Klopp has demanded a brave display as he tries to help his team record a famous victory.
He told reporters: "It's a challenge, we need a rhythm and we need to do the right things in the specific moments. "Bayern is a world-class football team – which everyone knows – with world-class players and you need to defend them at absolutely the highest level.
"When you have the ball you have to be really confident and that is difficult against world-class teams. You need to be brave and playing your best football and that is what we have to show tomorrow night.
"There will be moments where we can dominate. There will be moments, probably more, when Bayern is dominating. In both moments you can use the situation but it is all about the balance."
Bayern are 2.15 to win Wednesday's battle, while the draw is 3.50. Liverpool go into the game following over Burnley and they are 3.50 to grab the victory inside 90 minutes.
Leave a comment