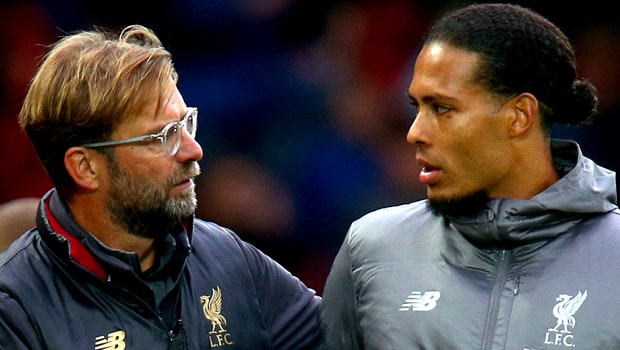 Jurgen Klopp is delighted his Liverpool's ground-breaking start to the season but is also bracing himself for things getting much tougher in the coming weeks.
The Reds eased past Southampton with three first-half goals to continue their flawless start to the season with a 3-0 win at Anfield on Saturday.
It meant Liverpool had won a seventh straight game in all competitions from the start of a season for the first time in 28 years, something Klopp was happy to acknowledge afterwards.
"I wasn't interested in the history before the game but now I like it," the Reds boss said.
"We will try to carry on that path but it's unbelievable what is coming up now."
In their next four matches, Liverpool face Chelsea twice, travel to Napoli and then host Premier League champions Manchester City. The stats are promising for Klopp's men.
They have won their first six games of a top-flight season for just the third time in the club's history. After doing so in 1978-79, they finished first and in 1990-91 they were second.
Liverpool are unbeaten in their past 24 league matches at Anfield, winning 16 of them, a run they haven't managed in nine years.
Having a good pre-season behind them is key and Klopp is keen to see where they go next.
"The boys are in good shape. That helps – let's see if we can carry on," he added. Virgil van Dijk went off in the second half but that was a mere precaution according to his manager.
"Before the PSG game, he already had kind of a bruised rib, which is very uncomfortable, and he got another hit there," said the German.
Liverpool are 2.70 to win the Premier League this season.
Leave a comment