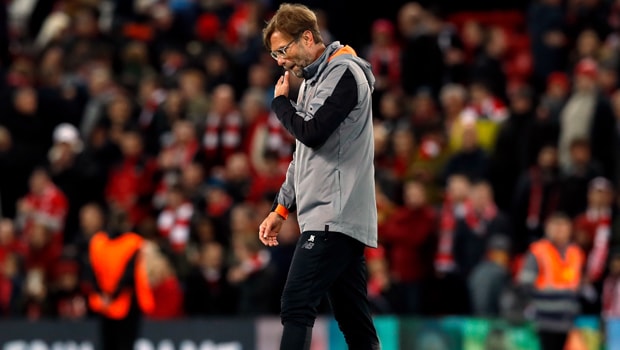 Liverpool boss Jurgen Klopp does not understand why his side are being considered by some as Manchester City's only rivals for the Premier League title.
The Reds kicked off the new season with a convincing 4-0 victory over West Ham at Anfield on Sunday and that further underlined many people's belief that they can challenge for a first league title since 1990.
Klopp has strengthened his squad during the summer transfer window, bringing in Alisson, Fabinho, Naby Keita and Xherdan Shaqiri, but Liverpool have finished no higher than fourth during the German's tenure as manager and he does not understand why they are considered City's sole rivals this season.
"I couldn't be less interested in what other people say of us," Klopp told Sky Sports.
"We said it before the game again, what people say is sometimes nice, sometimes not so nice, but it is always not important.
"What is important is that we know what we want to be, and we want to be a challenger. How can we be something different?
"We didn't win anything in the last few years, that's the truth. And the other teams, I can't see that they've got weaker. So why should we [be the only challengers] because we made a few signings?"
The German was delighted with his side's performance on Sunday, although he knows that is just the first of many challenges they will face throughout the campaign.
"You cannot wish for better. It was a fresh start from the first minute, everything looked like it should have been," Klopp said.
It's a good day. It's only the start, and we know that, but for a start it was really good."
Liverpool will travel to Selhurst Park to take on Crystal Palace in their next league match on August 20 and they are priced at 1.44 to win, while the Eagles are available 6.50 and the draw is on offer at 4.50.
Leave a comment