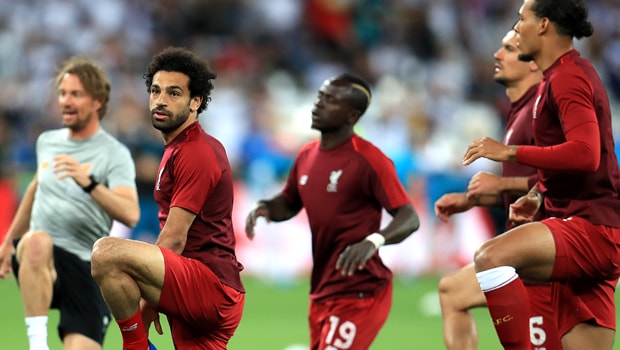 James Milner feels Liverpool team-mate Mohamed Salah is capable of building on his incredible first season for the Anfield club.
The Egypt international enjoyed a majestic first term for the Reds, scoring 44 goals in all competitions, with his 32 in the Premier League setting a new record for the most in a single season.
The 26-year-old's barnstorming season helped Liverpool to a top-four finish and a Champions League final appearance, where their hopes were dashed early on as Salah exited with a shoulder injury before they went on to lose 3-1 to Real Madrid.
Salah's individual brilliance saw him crowned PFA Players' Player of the Year and Football Writers' Player of the Year in England. Milner anticipates the forward can deal with the pressure of following up such an outstanding start.
"The best players in the world aren't known because they just did it in one season, they do it over and over again. He is more than capable of doing that," Milner told reporters in the US.
"I think obviously there is pressure when you've had one good year to deliver again. I think he's a top player, he's shown that and he's going to keep improving."
Liverpool announced they had rewarded Salah with a new five-year deal this summer. For Milner, there was never a worry that he might have moved on after one year on Merseyside.
"There's always going to be stories when players do well. You saw how well he played last season, improving, and he seems happy so I don't see any reason why he'd want to go," he added.
"That's what happens when you have good players. That's a positive thing for us that when there's speculation about your players it means that they are playing well and performing, and he obviously has."
Liverpool are 5.00 to win the Premier League title this season and 1.30 to win their opening game against West Ham at Anfield on August 12.
Leave a comment