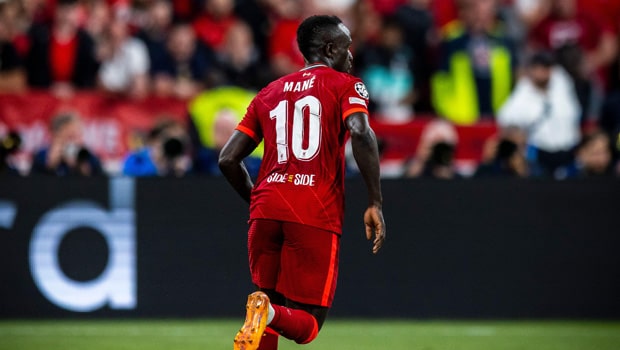 Liverpool star forward Sadio Mane is closing in on a move towards Bayern Munich. With personal terms agreed the Senegalese star is all set to don the Bavarian red. However, former Liverpool forward Dean Saunders feels that though it is a big club, he fears that Mane might lose his best couple of years in a league without much competitiveness.
The Senegal international has confirmed a move to Bayern for £35m and will be soon giving his medical before joining the German record champions.
Saunders recently gave an interview on talkSPORT where he shared how the deal can ruin Mane's best years as a player. He believes that the Bundesliga is not much of a challenge considering Mane's standards.
"Nothing against the club, it's a great club, but the league is nowhere near a challenge for Mane. He'll get goals. They win 5-0 every week, only one team can win the league," Saunders was quoted as saying by talkSPORT.
The former Liverpool forward shares how the Senegal international will be in his armchair and light up a cigar and will be in relax mode as Bayern register 5-0 wins every week. "It's not a challenge. He will get in his armchair, light a cigar up, he'll play for Bayern in third gear and he'll coast for two years and ruin the best two years of his life as a footballer," he added.
Saunders cannot believe that Mane is leaving Liverpool as he highlighted how he is only 30 and was playing his best football in recent times. "I can't believe he's leaving Liverpool, I don't know how it's got to this point. He's 30, I think of all his time at the club, the last six months, he's played the best football, he's been unstoppable at times," he pointed out.
With Robert Lewandowski on his way out of Bavaria, Sadio Mane will be a welcome addition for the Bayern fans. However it is hinted that mane will take up the flanks rather than playing through the middle as he is not the quintessential striker though he played that role at Anfield in recent years.
Mane was one of the crucial signings early in the Jurgen Klopp era at Anfield. His best efforts at Southampton caught the eye of the German tactician Since then he has been one of the most consistent players in the Premier League and has silenced his critics every single time. Therefore Bayern fans believe that this can be a signing that takes them a level higher in Europe.
Leave a comment